Big powers ok watered-down IAEA Iran nuke paper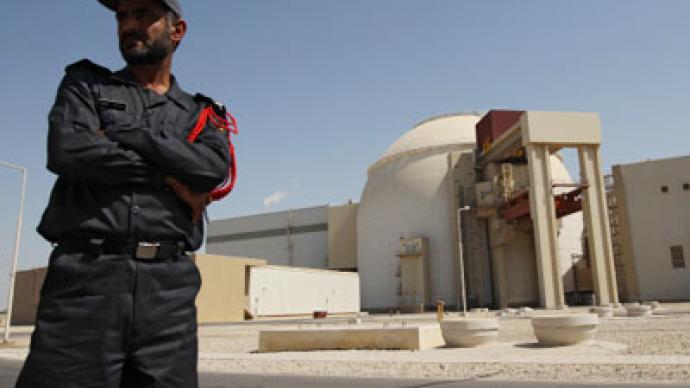 The UN nuclear watchdog's latest resolution on Iran expresses "serious concerns" regarding Tehran's nuclear defiance, but stops short of overly critical language that could scare off Chinese and Russian support.
Aimed at securing approval from all six major powers, the document expresses misgivings regarding Iran's nuclear activities and calls on Tehran to cooperate with the International Atomic Energy Agency (IAEA).  The resolution, widely viewed as a compromise by diplomats, was drafted with language moderate enough to allay concerns from China and Russia that the latest IAEA report would be used to justify economic sanctions against Iran.   The text, agreed upon by the United States, Britain, France, Germany, Russia and China, has revived hopes that a negotiated settlement to the Iranian nuclear dispute can be found.  The resolution is expected to be put before the agency's 35-member board of governors over the next two days.
Meanwhile, IAEA Chief Yukiya Amano hopes to send a special high-level mission to Iran as the resolution highlights growing concerns over Tehran's nuclear ambitions.  Amano, who hopes a "suitable date" for the proposed mission could be agreed upon soon, said the visit was necessary as "clarifications" were still needed regarding any potential military dimension to Iran's atomic program.  In a report issued last week, the Vienna-based IAEA expressed "serious concerns" regarding Tehran's nuclear program, which it believes is more ambitious and structured than previously thought.    Speaking at the opening session of the Agency's board of governors Thursday, Amano said: "The Agency believes this information is likely to be credible… it indicates that Iran is engaged in activities relating to the development of nuclear weapons," RIA-Novosti cites.  However, nothing in the report indicated that Iran had actually undertaken the decision to build a bomb, and Tehran for its part has dismissed the intelligence information regarding its nuclear program as being fabricated.