Naval thrills: Iran flexes muscles at world's key oil transit channel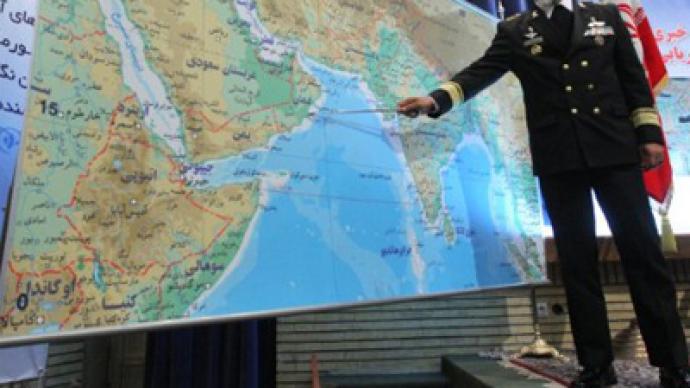 Iran is starting ten-day naval exercises in one of the world's busiest oil passageways – the Strait of Hormuz. These actions have raised fears that the Strait might shut down, disrupting oil transit worldwide.
The exercises, dubbed "Velayat-e 90", will take place over a wide area from the Strait of Hormuz to the Gulf of Aden and will involve new ground-to-sea missile systems and different classes of submarines, such as the Tareq and the Ghander. Iranian Navy commander Habibollah Sayyari said the drill would not cause the Strait of Hormuz to shut down or the disruption of oil transit. However, he was also quoted by the semi-official ILNA news agency as saying: "The enforcement of the decision to close off the Strait of Hormuz is certainly within Iran's armed forces' capability, but such a decision should be made by the country's top authorities". Earlier this month, Iranian MP Parviz Sorouri said Iran was planning to practice its ability to close the Strait of Hormuz. However, the Islamic Republic's Foreign Ministry later denied that shutting down the Strait was on the agenda. The somewhat ambiguous statements have raised fears of a possible shutdown of the Strait – an option the West suspects Iran may exercise if the US and its allies were to attack the country over suspicions of developing nuclear military capabilities.Last month the United States, the United Kingdom and Canada announced a new series of sanctions against Iran's energy and financial sectors. The EU is also considering a ban on Iranian oil imports. The United States also hasn't ruled out the possibility of military force against Iran if diplomacy and sanctions fail to curb its alleged nuclear program. About eight Middle Eastern oil-exporting countries use the Strait of Hormuz. It handled some 33% of all seaborne traded oil in 2009, and 17% of all oil traded worldwide. An average, 15.5 million barrels of oil passed through the strait in 2009, according to the US Energy Information Administration. The shutdown of the Strait of Hormuz could therefore bring about a global disruption of oil transit, causing a hike in oil prices that could potentially exacerbate the economic woes of oil consumers worldwide.
You can share this story on social media: