UN nuke officials invited to Iran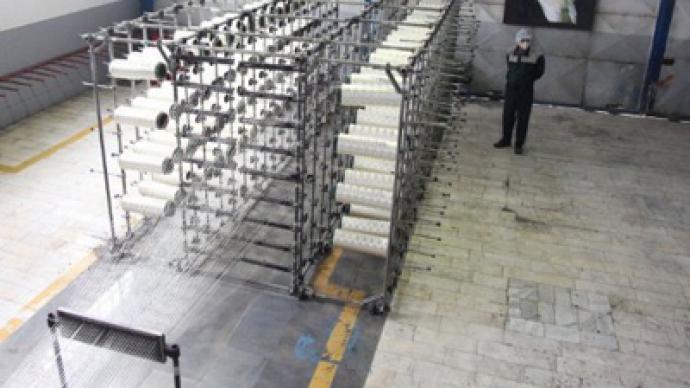 UN nuclear officials have been invited to Iran according to some sources quoted by AP. However, it is not yet clear if they will be able to get down to the key issue of Tehran's alleged development of nuclear weapons.
A senior diplomat who spoke to the news agency on conditions of anonymity claims that a top-level mission of the International Atomic Energy Agency could fly to Tehran in late January. However he also stressed that this will only happen if Tehran agrees to meet IAEA calls to supply information on its alleged secret weapons work. Earlier this year IAEA head Yukia Amano refused an invitation to Iran as he believed such a visit would be pointless unless Tehran agreed to get straight to the point and showed readiness to discuss the issue of nuclear arms. According to the source, last week's letter from Iran to Amano mentioned no specifics beyond saying that such a trip could take place.An earlier offer to the IAEA was withdrawn, so now there is a fresh invitation, which is seen as an attempt to deflect accusations of Iran's working on a nuclear arms program. In a 13-page summary issued in November, the IAEA concluded that "while some of the activities have civilian as well as military applications, others are specific to nuclear weapons." The document contained indications that Iran has conducted high explosive testing and detonator development to set off a nuclear charge, as well as computer modeling of a core of a nuclear warhead. It also stated that preparations were carried out for a nuclear weapons test, and the development of a nuclear payload for Iran's Shahab 3 intermediate-range missile. This weapon has sufficient range to reach Israel.
You can share this story on social media: