Iran to build nuclear submarine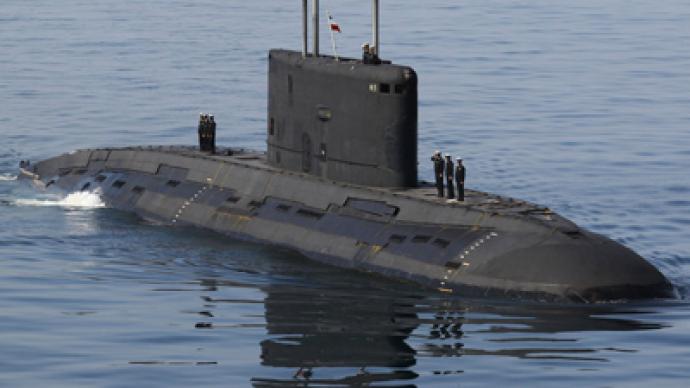 Tehran is in the "initial phase" of designing nuclear-powered submarines, says a senior Iranian Navy commander.
"Initial steps to design and build nuclear submarine propulsion systems have begun," Admiral Abbas Zamini, the technical deputy Navy Chief, told semi-official Fars news agency on Tuesday.A nuclear-powered submarine would allow "very long-distance operations.""All countries have the right to use peaceful nuclear technology, including for the propulsion system of its vessels," added the admiral. Only a handful of nations can boast their own technology to make nuclear-powered submarines. These include the US, the UK, Russia, France and China. India is also reportedly building one. Tuesday's announcement comes amidst preparation for another round of international talks over Tehran's disputed nuclear activities. The P5+1 group (the five permanent members of the UN Security Council: China, France, Russia, the UK, and the US – plus Germany) is set to see Iranian representatives on June 18-19 in Moscow.Iranian President Mahmoud Ahmadinejad is set to step down later this year, and analysts are beginning to speculate on how this could influence the ongoing talks on the Iranian nuclear issue. In this regard, Reza Marashi, a research director at the National Iranian American Council, notes that Ahmadinejad has lost some of the influence he had from the beginning through the middle of his presidency, and that much of this power has now been centralized and placed on Iran's supreme leader, Ayatollah Khomeini."He is a politician that won't go down without a fight, but right now he seems to be more on the quiet end – and we'll see what happens there – but I don't see a scenario popping up where he can outright spoil the talks, because the supreme leader is putting his stamp on this process going forward," Marashi told RT.Western powers fear Tehran is building nuclear weapons, while the Islamic Republic is firm that its nuclear program is purely civil and the atomic research being conducted is for the benefit of health care and energy.
You can share this story on social media: