Iran deploys new air defense system with supersonic missile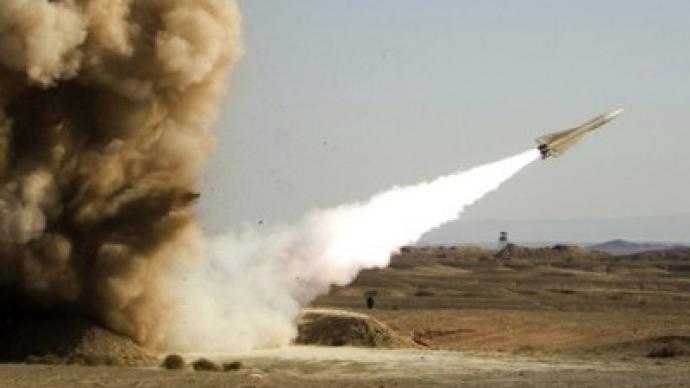 Iranian air forces said the tests of the new air defense system "Mersad" equipped with Shahin missiles were accomplished successfully. Meanwhile, the country's nuclear industry boasts to have enriched over 50kg of uranium.
The Mersad system equipped with Shahin missiles is capable of tracing and targeting any aircraft at a 70 to 150km range and is considered a medium-range system, as reported by Iranian FARS news agency. Besides, the Mersad system comes with an advanced radar signal processing technology, a modern launcher and electronic targeting and guidance systems. The ground-to-air Shahin missile, tested back in April this year, is able to hit enemy jet fighters and helicopters at supersonic speed.Mersad systems were supplied to the country's air defense units on Sunday.
Iran aims to speed up uranium enrichment
Iran's permanent representative to the International Atomic Energy Agency, Ali Asghar Soltanieh, says Tehran has already produced over 50kg of 20 per cent enriched uranium. He added 120kg of 20 per cent enriched uranium is required in the country and the production needs to speed up."Tehran's research reactor is in desperate need for fuel," said Ali Asghar Soltanieh. "The Tehran reactor should produce radioisotopes for hospitals."Iran wants to triple the production of 20 per cent enriched uranium, according to Fereydoun Abbasi Davani, the Director of Iran's Atomic Energy Organization."We will transfer the 20 per cent enrichment to the Fordo nuclear site under the supervision of the [IAEA] agency and will triple our production during the current year," he said on June 9.Both men were commenting on the statements made on June 6 by IAEA head Yukiya Amono who said the UN atomic watchdog had received further information that seemed to prove possible "military dimensions" of Iran's nuclear program.Meanwhile, Iranian President Mahmoud Ahmadinejad, dismissing the key demand of countries that fear Tehran is developing atomic weapons, declared on June 7 there was "no brake and no reverse gear" to Iran's nuclear advances.Iran blames the Vienna group for facing the necessity to speed up the enrichment of 20 per cent uranium. In 2009, Russia, France and the US, who make up the group, offered Iran a deal to exchange its 3.5 per cent enriched uranium for 20 per cent enriched uranium supplied by France and the US. But the scheme, suggested by the latter two, implied that Tehran, after handing over the 3.5 per cent enriched uranium, would have to wait several months for the supplies of the 20 per cent enriched substance. Tehran calculated that this period would be enough to deplete its accumulated uranium stock. Iran rejected the scheme and is relying on its own means of production.
You can share this story on social media: