68 killed as building collapses in India (PHOTOS)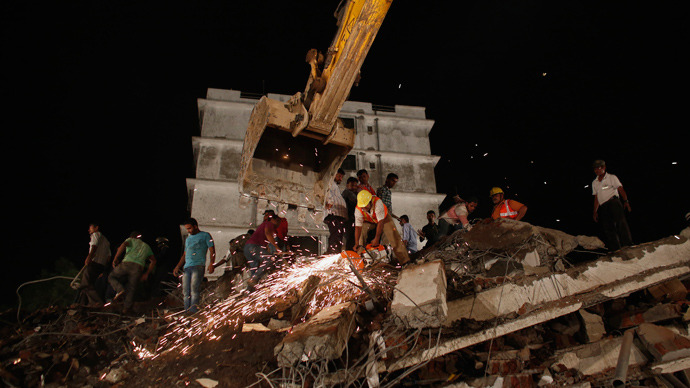 At least 68 people, including 17 children, have died after a building under construction collapsed in Mumbai, India's largest city, on Thursday evening. Some 70 people have also been injured, according to police.
Rescue workers searched the debris for possible survivors at the site in the Mumbai suburb of Thane.

"There may be [a] possibility people have been trapped inside right now," said the local police commissioner K.P. Raghuvanshi said on Friday, who added 15 people have already been saved from the wreckage.


The building had four floors completed, serving as either residences or offices. Four more stories were under construction. According to police, between 100 and 150 people were in the building at the time of the tragedy.
As of Friday afternoon, over 20 people remained missing, while three floors of the construction are yet to be searched.
"All the three floors are sandwiched ... so it's very difficult for us," said R.S. Rajesh, an official with the National Disaster Response Force, as cited by AP.
The injured – many of whom had fractures, head wounds and spinal injuries – were taken to the nearby hospital. Its officials said they tried to find the parents of a 10-month-old girl who was rescued, but did not succeed.
The building did not have clearance from local authorities to be built, according to police, who are searching for the builders to arrest them.
"The inquiry is ongoing. We are all busy with the rescue operation; our priority now is to rescue as many as possible," Raghuvanshi said.
The reasons for the collapse of the building are not yet clear. But incidents of this kind are not rare in India, where builders often care more for cutting construction expenses than for the security and quality of the work being done.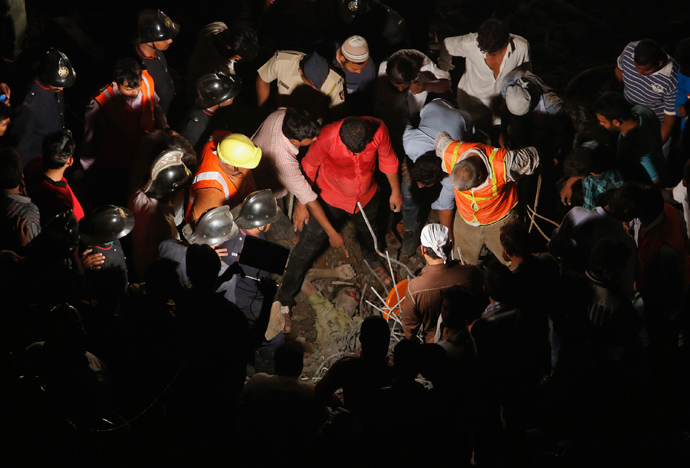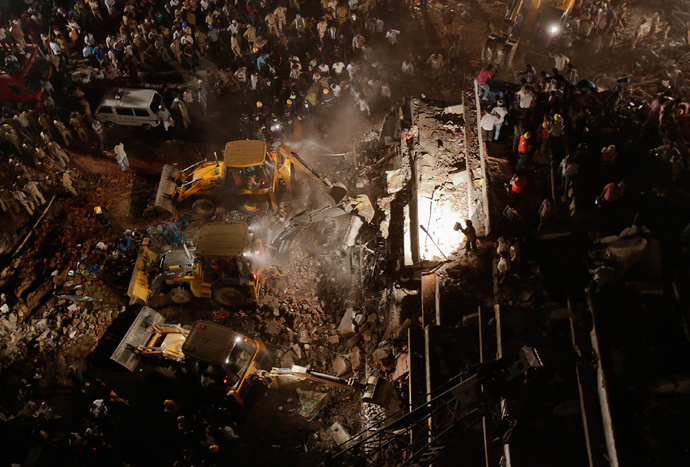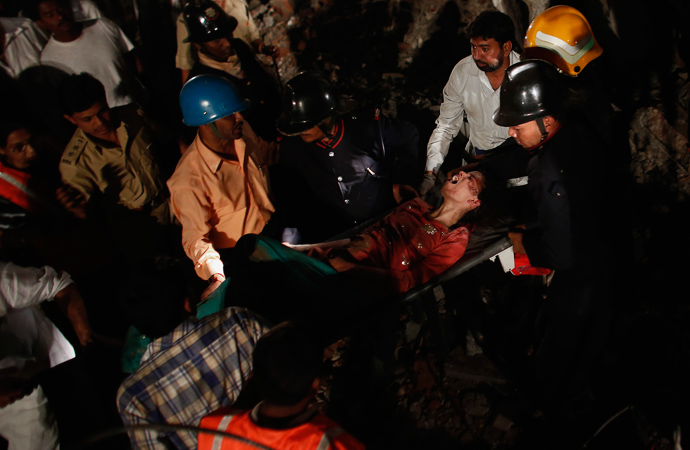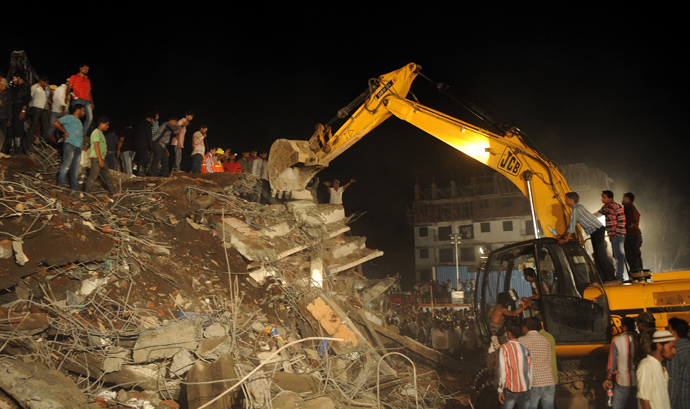 You can share this story on social media: