Growing middle class turns India into prospective market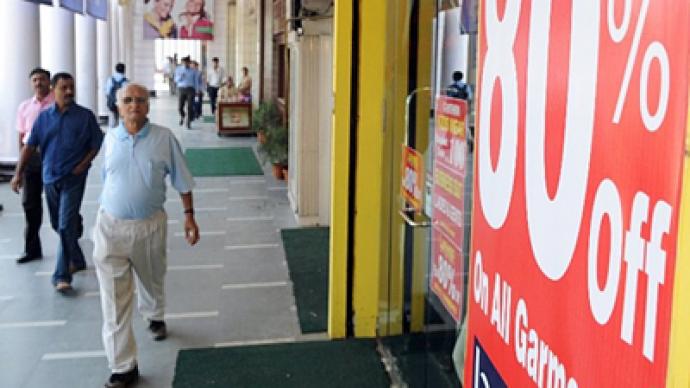 As India is seeing the growth of a new middle class, whose appetite for spending is growing with it, the world begins to see huge market opportunities in the country of 1.2 billion people.
Puneet Tayal is living the dream. At the age of 28, the former investment banker is running a restaurant and bar in the heart of South Delhi."Ten years ago if I were to think about opening up a restaurant, my father would have killed me. He would have said 'You are a finance student, find some opportunity with an investment bank and carry on with your career,'" says Tayal.But in the past ten years, India has experienced enormous change. And with it came a new set of hopes for the world's youngest population."The market is huge; the opportunities are huge. I mean target audiences, they can spend money," explains Tayal.Tayal's bar is located inside a mall – one of around 600 mega malls that have sprung up in India within the past decade."The power of purchasing is phenomenal in India," says I.P. Singh, a shopping mall manager. "Today it's driven by the desire to get a brand, and there's a lot of money, so both, combined with the desire and the ability, are going to cause a big boom in retail."Today, Indians can get just about any international brand from Hong Kong to the US to the UK."Ten years ago people liked to think in very conservative ways. But since the growth is there and the globalization is there people are thinking in a very different manner," says one of the bar visitors. India's economy is booming. Just 25 years ago, 90% of the population lived on less than a dollar a day. But things are moving rapidly. By 2025, 40% of people in India will be middle class. With the growing incomes, India has seen a new culture of consumerism and brands from around the world are eager to cash in on it. "India is a huge country with a 1.2 billion population, so even if everybody spends a rupee, it's a huge sum," believes an economist.However, despite this success, most Indians are aware that the country still has a long way to go. And while things are moving in a new direction, there is a large portion of the population at risk of getting left behind. "The gap is widening day by day. The rich classes are getting richer, and the poor classes are getting poorer," claims a passerby. It is a new energy that excites young Indians – seeing their consumer society come of age, and compete on a global scale.But largely middle-class Indians and especially the young try to focus on the positive and watch with pride as their country comes of age and is able to achieve the global status they always believed was possible. "It's like a feelgood factor for us. Earlier, Western countries used to think that our population was a burden, but now I guess even they are realizing that the more people there are, the more purchasing power there is," says a bar visitor.India is becoming a power that is difficult for the world to ignore.
You can share this story on social media: