Dummy NGOs exploit charity movement in India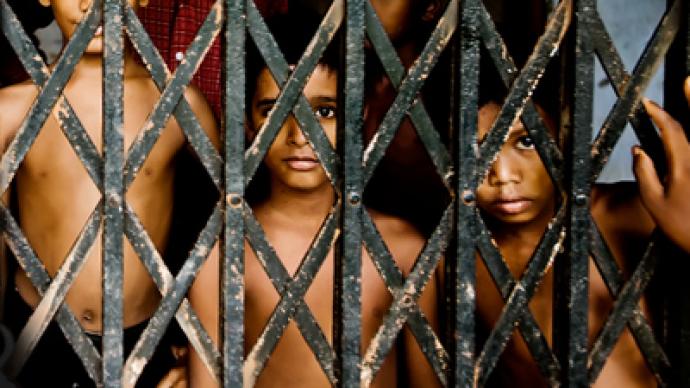 Some NGOs in India stand accused of earning a living by pretending to be a charity. A number of schools set up to help the poorest of the poor are allegedly turning out to be fakes.
The building and classrooms in a school in Bodh Gaya, eastern India, may look functional, but classes are rarely held here. That is because it exists only to attract foreign tourists to donate money to the school trustees."If you think we're running a business here, you're quite right. This is how I feed myself," admits Chandan Kumar Verma, a trustee of Sakya Sujata Children Welfare Trust. "By the way, there are other NGOs here who take money and don't even have any facilities.""Sounds like a pity. I'm sure there's good work being done here, and it's bad if good work is being ruined because other people start cheating. Then people will be more careful where they give money to, and finally end up being bad for the people," Thor, a tourist, told RT.With India estimated to have one third of the world's poor, many foreign tourists try to donate their time and money to a good cause when they visit. Marie from France wanted to work with children and contacted a local NGO. Luckily for her, it was genuine and her money helped make a difference."I'm a student and I came to India to help some children. We help the children and make a donation. They use the money to make a center, and to pay a teacher", Marie says.But you cannot always be sure that the money you donate is put to good use. There are some four million NGOs in India. This huge number is compounded by the highly unorganized nature of the nonprofit sector: there is no uniform accounting policy or reporting framework."There are many NGOs here, that run schools and garment manufacturing, but they run only during the tourist season. When the season ends then their activities also wind down," explains villager Parveen Kumar. "Children stop going to school then and while away their time. And then again in winter when the tourist season starts again, these NGOs drag children from the surrounding villages back to their schools."Some groups are working towards increasing NGO accountability through annual reviews and accreditation. Oxfam is a leading international donor and works with 250 local partners across India. It conducts regular audits to ensure its programs are implemented professionally.The CEO of Oxfam India, Nisha Agrawal, stays firm: "We need to push our partners, really, and say 'Unless you meet some minimum standards, we will not fund you anymore.'""The only thing NGOs have – if you look at global surveys – is the public's trust, without earning it many times. They just give it to us because they think we're doing good work. We have it, we need to maintain it and we need to grow it," Nisha Agrawal says. "If we don't move fast enough, then a few scandals in this sector could really erode that [trust] very fast."With NGOs in India raising over $8 billion dollars in funding every year, the stakes are very high. The government has banned 41 NGOs from receiving foreign funding in the past few years, and recently revised a 1976 law that oversees NGOs. But until a single set of accountability procedures is introduced, this sector will continue to lack transparency, and that could hurt those most in need.
You can share this story on social media: