Key accused in Delhi gang-rape case commits suicide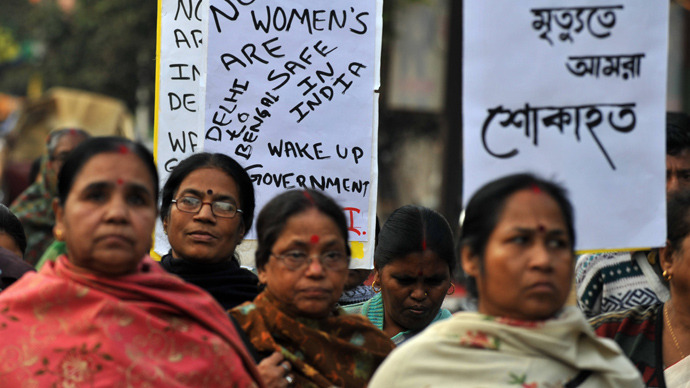 The main accused in the horrendous gang-rape of a young Indian woman hanged himself early Monday, while in Delhi's Tihar Central Jail. The December crime sparked massive protests across India as many decried violence against women.
Ram Singh's body has since been taken to a city hospital, according to prison officials.

He was one of the six accused in the case that shook India, in which six young men are said to have assaulted a 23-year-old medical student on a bus, where she was gang-raped, severely beaten and left for dead by the side of the road. The young woman succumbed to her injuries 13 days later, dying on December 29 in hospital.
Ram Singh was the driver and of the bus where the horrific attack took place, and was the main suspect. His brother Mukesh and three other adults in the case are currently awaiting trial. The sixth accused is a minor, and will be tried by the Juvenile Justice Board.
Singh knew he was going to die anyway because evidence against him was very strong, the victim's brother said.

"I'm not very thrilled with the news that he killed himself because I wanted him to be hanged...publicly. Him dying on his own terms seems unfair. But, oh well, one is down. Hopefully the rest will wait for their death sentence."

The accused were arrested only a few days after their crime.All five men are currently under 'suicide watch', a decision taken by the jail authorities once they saw that the suspects had stopped interacting with other inmates, as well as each other.
In January, Ram Singh's lawyer had asked the court to move the trial to any other part of the country but Delhi, where he feared his client would not get a fair trial. The second exception was to be the woman's home province, Uttar Pradesh, in the north.
The incident has sparked mass outcry across the country and beyond. In India, people marched on the streets, demanding the most severe punishment possible for the accused.
You can share this story on social media: