Young Indian entrepreneurs "try to make a difference"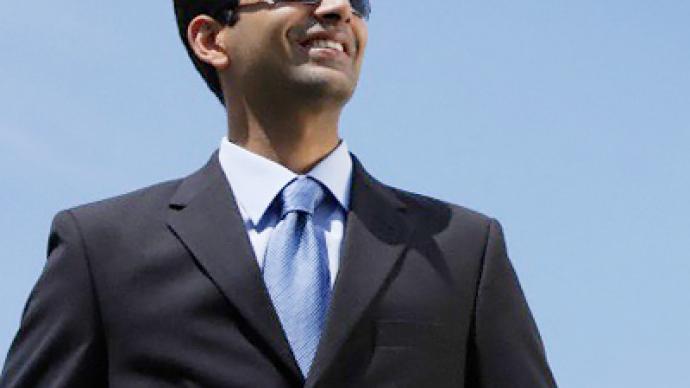 With a huge population and a growing economy, the opportunities are there for India's enterprising entrepreneurs. Young people are seizing the initiative, by turning their passions into profits, without forgetting about the needs of their country.
Downstairs in a dusty basement in Delhi's Okhla neighborhood you will find 26-year-old Bipul Kumar, founder of Tatsam Sports, at one of several of his manufacturing sites. It is small and bleak, but it is one of a handful of offices Kumar uses to make sporting equipment, including tents.He is also working to mastermind the sports curriculum for hundreds of schools around India in an attempt to build an empire that he hopes will change the sporting culture in India forever."There was a gap in the market. We understood that there were very few quality offerings as far as this sports industry as a whole was concerned so it was our effort to consolidate the whole industry," says Bipul Kumar.And right now he is the number one guy in India doing it. In the short time his company has been around its profits have increased 200 per cent per month and he has been named one of the top ten young entrepreneurs in the country.  It is a massive undertaking, especially in a country where studies have always been prioritized over sports. But Kumar is part of a growing movement of young people who believe that they can change cultural mentalities and implement new ideas in their country."We have so many graduates coming out of engineering and other institutes every year. Even if a small percentage of them decide to take up and launch their own companies, it's going to produce a huge movement," explains Bipin Singh, founder of Mobikwik.Entrepreneurship is becoming a hot field for young people in India. While many of the parents of students on India's college campuses viewed the fields of government, medicine or engineering as stable and prestigious, the younger generation is starting to see innovation as a key to the future. According to the Indian government, the number of small and medium enterprises in the country has risen by 15 per cent in the past year.While their peers in the West are struggling to find jobs during the financial crisis, many leaders are encouraging youth to continue to focus on innovation despite the unstable times."We know what it takes to compete for the jobs and industries of our time. We need to out-innovate, out-educate, and out-build the rest of the world," claimed President Obama in one speech.It is a pursuit that some believe could shift the power dynamics in the world."I'm very sure that in the next ten years India will be a superpower as far as innovation [is concerned]," says Dr Sanjay Kumar Singh from the Institute of Management Technology. "Those entrepreneurs who are able to prove themselves in Indian start-ups, have a good chance of making it on the global stage," adds Bipin Singh.Kumar and his fellow entrepreneurs admit that starting a venture can be stressful, but they try to focus on the positives they believe it has for themselves and their country."You're making a difference. You believed in something, you thought that this doesn't exist and I want to do something about it," says Bipul Kumar. And it is this young generation in India that creates new jobs for their people while addressing their country's needs.
You can share this story on social media: