Tens of thousands flee homes as cyclone Nilam hits India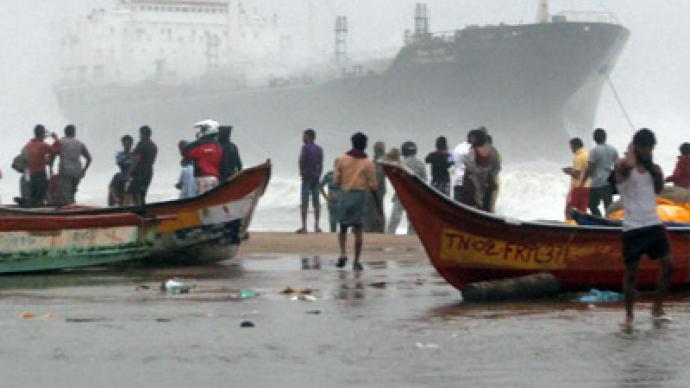 Tens of thousands of people have been evacuated from their homes in southeast India as a cyclone hit coastal areas, with officials warning of possible flooding and damage to houses.
Cyclone Nilam struck the historic port of Mahabalipuram, 50 kilometres south of state capital Chennai and is forecast to cross the states of Tamil Nadu and Andhra Pradesh overnight. "We have evacuated thousands of people from Mahabalipuram and nearby coastal districts. We are monitoring the situation in Chennai but have not ordered any evacuations there," said a local disaster management official. Chennai's port has been closed, as well as nearly 300 schools in the city. Both government and private offices closed early to allow people to reach their homes or nearby shelters. The latest update from the Indian Meteorological Department says that winds gusting up to 100 kilometers an hour would trigger flooding of low-lying areas due to a sea surge and heavy rain. It also warned the cyclone would likely cause extensive damage to houses and uproot large trees, leading to power blackouts and communication problems.Local authorities said they were preparing helicopters and boats in case of an emergency. Cyclone shelters, schools and community halls have also been opened to serve as potential relief camps. Earlier, the cyclone hit Sri Lanka, where thousands had to evacuate their homes.