Powerful typhoon Guchol hits Japan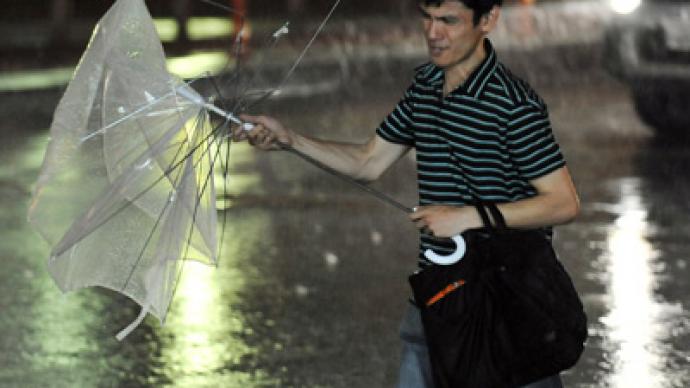 About 150,000 people were advised to flee as a massive typhoon reached mainland Japan, bringing heavy rain to vast areas, Kyodo news reported. Around 500 domestic flights have been cancelled.
The tropical cyclone dubbed Typhoon Guchol tore into Japan through the western Pacific, with winds of up to 193 kilometers per hour. At 4:00 p.m. local time, the typhoon was located around 100 km southwest of Shionomisaki in Wakayama Prefecture, western Japan. The typhoon made landfall on the tip of the Pacific peninsula of Kii, south of Osaka, shortly after 5:00 pm, the Japan Meteorological Agency said. It is now roaring northeast through central Japan with a speed of 126 km per hour near the center, and gustiness of up to 180 km per hour. After that, the typhoon is expected to blow out into the Pacific again Wednesday morning.Locals have been warned there are risks of mudslides, flash-flooding and high waves. People are advised not to leave their homes unless vitally necessary. The agency says some areas will get as much as 40 centimeters of rain by noon on Wednesday.Earlier the typhoon triggered heavy rains and minor landslides in the northern Philippines.
You can share this story on social media: