At least 103 dead, 165 missing in Indian ferry crash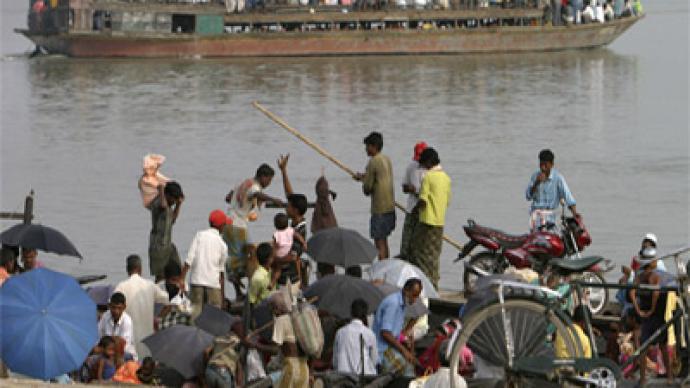 At least 103 people have died and more than a hundred are feared missing after a ferry sank on the Brahmaputra River in India. The ferry capsized following a storm. According to early reports, 150 people managed to swim to safety.
The fate of the remaining passengers is still unknown, as is the exact number of people on board the ferry. Women and children are said to be among those on board the ferry, which was carrying farmers and other local people.About 100 people were rescued, according to Assam State Police Chief J.N. Choudhury. Witnesses said they saw victims being swept away by the river's strong currents.About 150 people riding on the top level were rescued or swam to safety, J.N. Choudhury said. He added that the boat broke into two pieces."The motorized boat was sailing southeast from Dhubri town [some  350 kilometers (215 miles) west of the state capital, Gauhati] to Hatsinghimari but caught in a cyclonic storm and capsized near the southern bank of the Brahmaputra around 5pm," Dhubri District Police Chief Pradip Saloi is quoted by the Hindustan Times. Rescue workers are arriving on site."Army, border security force and other rescue teams with motor boats have moved to the area but nightfall and bad weather are hampering rescue efforts," Assam State Chief Minister Tarun Gogoi is quoted by AFP.Rescue operations were called off late at night and were set to begin again at sun up, Reuters reported.The area is full of riverside settlements and small islands, and boats are the most common mode of transport. Ferries are often overcrowded and travel with little regard for safety regulations.In December 2010 a similar disaster claimed the lives of an estimated 79 Muslims on a pilgrimage, when an overcrowded boat sank in the eastern Indian state of West Bengal.
You can share this story on social media: