Britons pay £136 million a year on phone calls to find out how much tax they have to pay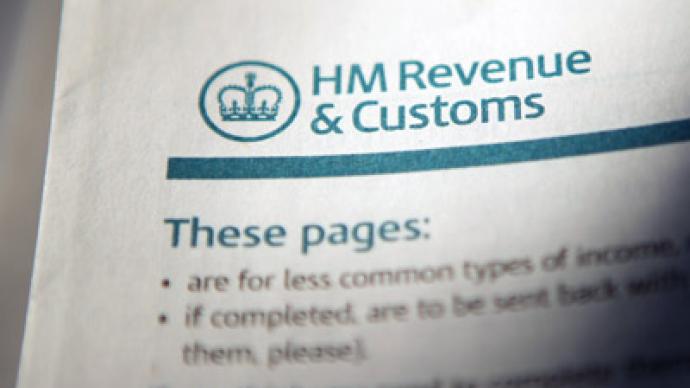 Not only does the UK's tax agency skim your salary, but if you disagree with any of the bills it sends, you will have to call a premium phone line – and then hope they pick up. Auditors say the agency wasted £136m ($220m) of taxpayer money in a year.
A National Audit Office (NAO) investigation slammed HMRC (Her Majesty's Revenue & Customs) for running a premium-cost hotline, long waiting times, and a failure to respond at all to a quarter of calls.Out of nearly 80 million calls the agency received between April 2011 and 2012, 20 million were not answered at all. Another similar number were "answered" by the automatic response system – usually resulting in people putting down the phone before they got to speak to an official who would help them. The average waiting time to hear a human voice was nearly five minutes, but at busy periods when tax returns are filed, phone queues stretched for hours. Most calls to HRMC were made through their premium hotlines. The price of calling from a mobile was up to 40p a minute, while from a landline it was up to 10.5p.HMRC has a yearly budget of £900m ($1.46bln) for dealing with customers.Margaret Hodge, the chairman of the Public Accounts Committee, who oversaw the report, said it was "totally unacceptable that HMRC uses costly 0845 [premium] numbers and charges people for the privilege of waiting for the Department to pick up".The NAO said that the actual cost of the phone bills was £33m ($54m), while the cost in wasted time was £103m ($167m).HMRC acknowledged the lingering problems, but said the report painted an outdated picture."By late 2012 we were answering over 90 per cent of calls to our contact centers but we are well aware that in the past we have not delivered the standard of service to which we are committed," said a spokesman."We want people to be able to access our phone services at the lowest possible cost to them, whilst ensuring value for money to the taxpayer."The NAO report compared UK's Revenue & Customs service to that of seven other developed countries. It came out bottom."This report exposes a shameful level of service at HMRC. Taxpayers will be outraged," Matthew Sinclair, of the TaxPayers' Alliance told the Daily Mail.The UK's handling of its tax dealings has been under fire from the public in recent weeks, as it has emerged that while individuals are strictly monitored by HMRC, large corporations are using tax loopholes that result in them paying a fraction of the prescribed taxes. For example, over the past three years Amazon paid £2.3m ($3.7m) corporation tax on revenues of £7.1bln ($11.5bln), and Google just £6m ($9.6m) on UK revenues of £2.5bln ($4.06bln).Nonetheless, HMRC collected £474bln ($768bln) in taxes over the last tax year – its highest ever total.