Illegal ciggies and spirits cost Britain more than 28 billions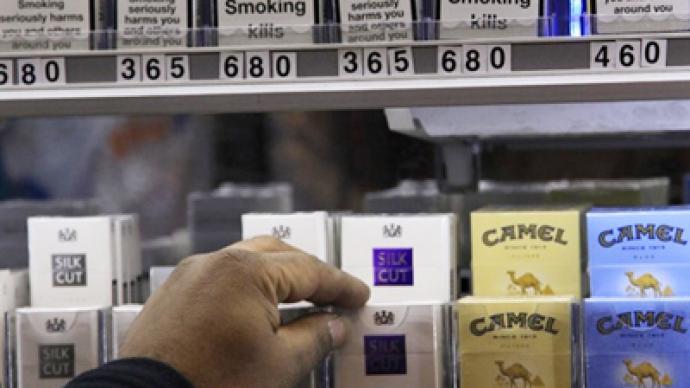 Black market cigarettes, fuel and booze cost Britain about £28.5 billion in lost tax between 2005 and 2010. That kind of money would be more than enough to fund a 1% cut in the basic rate of income tax, a report reveals.
The TaxPayers Alliance says about £12.2 billion was lost to the illegal trade in cigarettes, while Ј6.4 billion was lost in diesel and £4.5 billion in tobacco; £3.2 billion was lost in beer and £2.3 billion in spirits.Though the share of illegal consumption is shrinking, as much as 50% of the entire trade in hand-rolled tobacco is illicit, according to the report. Also about 20% of cigarettes on sale in Britain are illegally imported, as are one in 10 bottles of spirit.However, the illicit trade would only increase as the Government will realize its plan to set a minimum price for alcohol and to boost fuel tax."Duties on fuel, cigarettes and alcohol hit those on low and middle incomes hardest," warned Matthew Sinclair, director of the Tax Payers' Alliance. "With new tax hikes, and proposals for a minimum price on alcohol, the Chancellor George Osborne runs the risk of making that black market even more profitable".The TaxPayers' Alliance is also concerned with the idea of plain packaging for cigarettes, proposed by health authorities, because it would make it far more difficult for consumers and shop keepers to identify illegal production. The same worries are applied to the proposed plain packaging for alcohol."This could result in not only a loss of tax revenue but also the greater use of unregulated and potentially more harmful products," the report warns.
You can share this story on social media: