Britons burned on hot pastry tax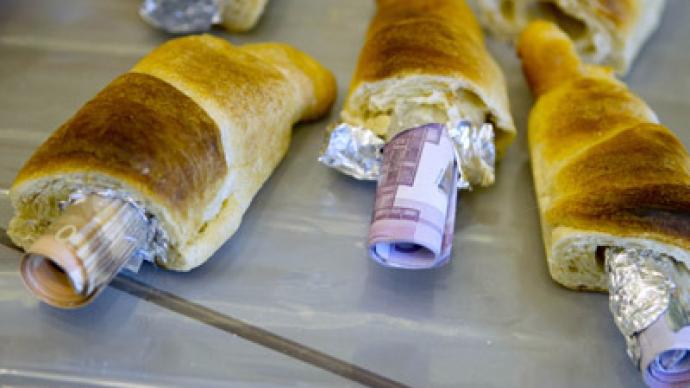 Adding 50 pence to the price of a Cornish pasty with the so called 'pastry tax' has cost Britain's bakers millions and caused outrage.
Britain's Greggs bakery chain saw its share price dropped by 5.37%, and 30 million pounds wiped off its value as the UK Government announced plans to introduce 20% VAT tax on hot takeaway food bought from bakeries and supermarkets. The company has already made it clear it would oppose the measure.The Government implemented the pastry tax as a part of new tax regulations approved in the 2013 budget. The authorities stress the pastry tax would raise an extra Ј125 million per year and would defend takeaway cafes against competition from major chains.Chancellor of the Exchequer George Osborne was grilled by MPs saying he was out of touch after he couldn't recall the last time he bought a hot pasty. While the leader of the Labour Party Ed Miliband accused the Government of cutting people's living standards in every possible way. "Not just fuel duty going up, child benefit taken away, tax credits being cut, now even putting 20 per cent on the cost of pasties, sausage and the Chancellor's excuse? Well, he says you can buy them cold and you can avoid the tax!" Miliband told reporters.Meanwhile some customers are already hanging around bakeries waiting the pastry to get cold in order to pay less.With the controversial budget approved, the middle class and pensioners would be the first to be hit by austerity measures with raising petrol and income taxes. Once the pastry tax is introduced even an everyday indulgence like a hot pie becomes less affordable.
You can share this story on social media: