Hague: Syria turning into jihadist magnet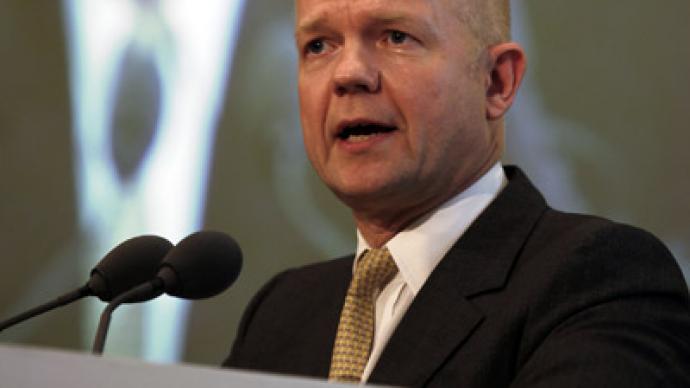 War-torn Syria is now "number one" destination for jihadists who could then return to Europe experienced "in weapons and explosives" to carry out terror attacks, Britain's Foreign Secretary William Hague warns.
As the violent military conflict rages on, the threat to Western countries from Syria-grown extremists is rising; and the risk that it may breed a new generation of battle-hardened militants is "growing the longer the fighting in Syria continues," Hague said in his speech Thursday at the Royal United Services Institute."They may not pose a threat to us when they first go to Syria but if they survive some may return ideologically hardened and with experience of weapons and explosives," he added.He especially addressed his point to the Kremlin, saying that it "should not be lost on policy makers in Russia and elsewhere."Prolonged struggle, Hague said, may also increase the "risk of the use of chemical or biological weapons". Reiterating his position, he one more time called on Russia and China "to join us in achieving this transition [to a new government], backed by the United Nations Security Council."Both Moscow and Beijing blocked three resolutions that would have imposed further sanctions on the Syrian government. The two insist that the only way to solve the crisis is through negotiations.Meanwhile, the conflict is continuing across Syria with rebels claiming more advances on the way to topple Assad's regime.The past week alone rebels claimed to have carried a string of strategic conquests which included capturing  an oil field in the energy-rich northeast as well as a dam and the defenses around a major airport in Aleppo. Anti-Assad fighters also alleged to have captured the town of Shadadah, near the Jbeysa oil field in Hasaka province. The regime forces reportedly responded with counterattacks. The conflict that started as peaceful protests against Assad's rule in March 2011 shows no signs of stopping and has already claimed the lives of nearly 70,000 people according to the UN's estimates. At the same time newly appointed top US diplomat John Kerry said the death toll in Syria may have reached 90,000, citing figures given to him by his Saudi counterpart Prince Saud al-Faisal.
You can share this story on social media: