Syrian opposition will talk, 'even past set deadline'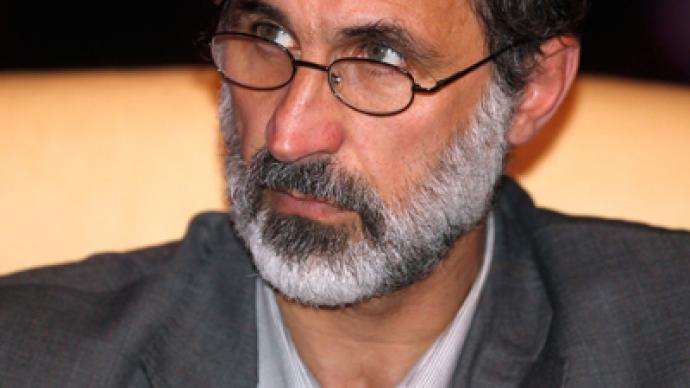 Syrian opposition leader Moaz Khatib stated he is still willing to hold talks with representatives of the Assad government, even after a day passed since the Sunday's deadline and no response to invitation to discuss a transition of power came.
"The regime has not given a clear answer so far, clearly, frankly, that it accepts leaving to spare destruction and blood," Khatib said after talks with the head of the Arab League in Cairo. "No meetings have been arranged, and no formal contact with any party has happened so far."According to the opposition leader the aim of the talks would be to find a way for the President Bashar Assad to step down with "the minimum of blood and destruction."Last week, given the dire situation in Syria, Khatib said he was ready to meet with Assad's deputy Farouq al-Shara, in the hope of opening up a dialogue with the government.The opposition leader also specified that Assad's government must release thousands of women prisoners by Sunday, February 10, or he would consider his offer to have been rejected.On Sunday, Khatib also made a statement on his Facebook page that he was prepared to hold talks with Assad representatives in areas of northern Syria under rebel control, without mentioning a deadline."If the regime is so concerned about sovereignty and does not want to venture out of Syrian territories, then there is a suitable solution, which is the liberated land in northern Syria," the statement said. But on Monday, as the deadline came and went, Khatib told reporters that his offer was still open. "We are still waiting for the government response and then we are going to study that."The move towards negotiations was praised by the United Nations with the UN's Under-Secretary-General for Political Affairs Jeffrey Feltman, describing the offer as "the most promising thing we've heard on Syria recently."Feltman added the UN and Arab league envoy on Syria Lakhdar Brahimi was exploring how to use Khatib's offer in efforts to find solution to the stalled crisis.So far there have been no signs that Assad will participate in a negotiated exit, Reuters reports. Yet, on Friday the Information Minister Amra Zubi said the opposition is welcome to come to Damascus to discuss Syria's future in line with Assad's earlier terms. According to UN figures, more than 60,000 people have been killed since Syria plunged into bloody unrest nearly two years ago.Assad has stated the conflict in Syria is not a civil war, but proxy terrorism by Syrians and foreign fighters.
You can share this story on social media: