Syrian opposition seeks talks with Assad government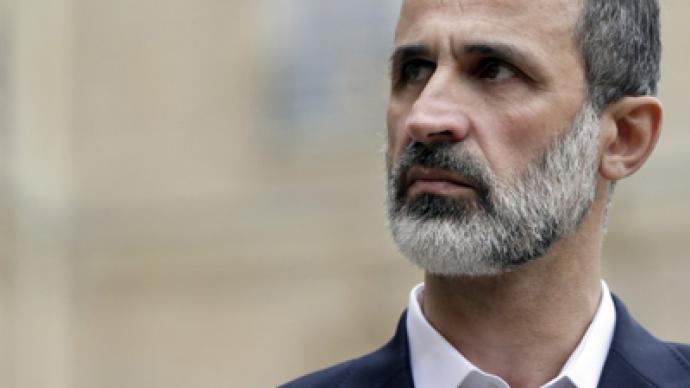 Given the dire situation in Syria, the country's opposition leader has opted to accept dialogue with the government, saying he is ready to meet with Assad's deputy.
Moaz al-Khatib, president of the Syrian Opposition Coalition, urged President Bashar Assad on Monday to respond positively to the call for dialogue. "The regime must take a clear stand (on dialogue), and we say we will extend our hand for the interest of people and to help the regime leave peacefully," he said in comments to Al Jazeera.The opposition had previously rejected any negotiations with the government, but now al-Khatib says he is ready to meet Vice President Faruq al-Sharaa."Since the start of the crisis, Mr. Sharaa has seen that things are not going in the right direction," Khatib told Al-Arabiya. "If the regime accepts the idea, I ask it to delegate Faruq al-Sharaa for us to hold discussions with him."Khatib told the news channel that "the Syrian humanitarian suffering and – only suffering – has compelled the opposition to opt for such solution." The opposition, though, will proceed with dialogue with the government only on the condition that Assad steps down.Last month Assad announced that he was ready for talks with the opposition, but ruled out meeting groups such as Khatib's National Coalition, which backs armed rebels seeking to oust him from power.Some opposition figures have viewed Khatib's position as traitorous. But he rejected the criticism, saying: "Our people are dying, and we will not allow that."Meanwhile Iranian President Mahmoud Ahmadinejad said on Monday that Syria's crisis could not be solved by military means. He called instead for a national agreement leading to elections."War is not the solution… A government that rules through war – its work will be very difficult. A sectarian war should not be launched in Syria," he told Al Mayadeen television."We believe that (deciding) whoever stays or goes is the right of the Syrian people. How can we interfere in that? We must strive to achieve national understanding, and free elections."According to UN figures, more than 60,000 people have been killed since the Syrian crisis began nearly two years ago.
You can share this story on social media: