​Gunman in Russian cathedral kills two, wounds six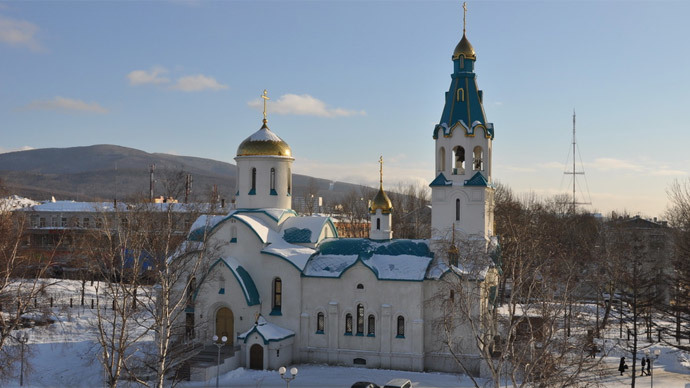 A gunman burst into a cathedral on the Russian island of Sakhalin, opening fire on churchgoers, killing two people and wounding six others. The suspect was apprehended onsite.
The attacker was reportedly working as a security guard and obtained the weapon from his superiors so he could be part of the security detail for a cash-in-transit van just hours before the shooting, according to Vesti FM.
When the attack began, mass was in progress and the Cathedral of the Resurrection in the island's administrative center, Yuzhno-Sakhalinsk, was filled with people. The cathedral has a capacity of 450.
There are reports that the attacker was mentally unstable and investigators will be conducting a psychological evaluation in the near future.
A spokeswoman for the Investigative Committee said the man was drunk when he went on the shooting spree, ITAR-TASS news agency reported.
Life News tabloid identified the attacker as 24-year-old Stepan K. Before starting work as a security guard, Komarov was part of the Russian Marines. Komarov was wearing two crosses during the time of the attack.
Witnesses are speculating that the shooting was caused by religious hatred, as Komarov shot at icons inside the church, as well as people.
Eye-witnesses said the attacker was dressed in black with swastika and cross signs on his clothes, Dozhd TV channel reported. After opening fire, Komarov sat down and waited for police to arrive. He showed no resistance during the arrest.
The news of the attack was first circulated on the website of the local Diocese of Southern Sakhalin and the Kuril Islands.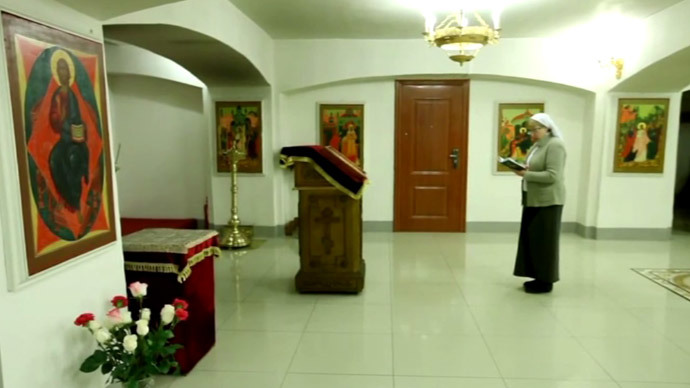 "Around 14:00, a gunman stormed into the main cathedral of the Diocese of Southern Sakhalin and the Kuril Islands (Cathedral of the Resurrection) and fired several shots," it reads.
The nun, Lyudmila Pryashnikova, and the churchgoer, whose identity is still being worked out, died on the spot. The lives of the six people who were wounded are reportedly not endangered.
"The wounded have been taken to hospital, their wounds are to the legs, their lives are not in danger," archbishop Tikhon said.
The shooter may face up to 20 years behind bars if convicted.
The part of the cathedral where blood was spilt will be consecrated.
You can share this story on social media: