Graffiti - the only free media in Kazakhstan?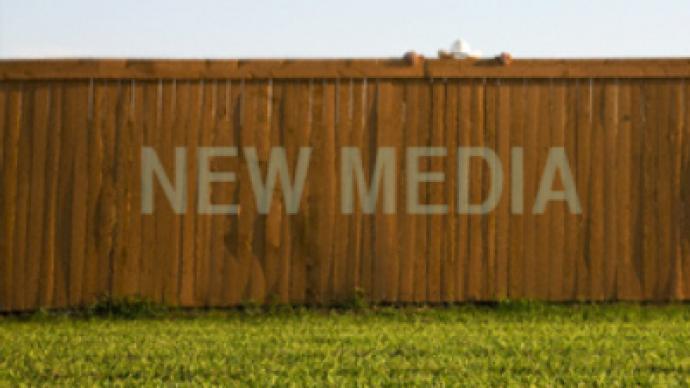 In protest against a new law regulating the media, internet activists in Kazakhstan have worked out their own bill which gives walls and fences the status of media sources.
The draft law will be sent to the Central Asian republic's parliament, writes RIA.
Considering everything written on fences and walls to be journalism, and therefore open to government censorship, sounds absurd. But it's no different to claiming that everything written on websites, blogs, in chatrooms and online stores, is journalism, say activists of the youth movement for the freedom of the Internet.
"The draft bill…forms the legal base for generating, sharing and storage of information on fences," Tamara Kaleeva, the president of international freedom of speech fund "Adil Soz", is quoted as saying.
She said the law would also define the main principles of the state "fence policy", the rights of "fence readers" and the way information sharing should be controlled.
The main objective of this bill, Kaleeva said, is "to show the absurdity of the amendments" the lower chamber of the Kazakh parliament (Majilis) have adopted.
She vowed not to give up and said the group would also send a note to the Senate – the upper chamber of parliament.
The new laws that caused outrage among internet users and journalists were approved by the Majilis on May 13. In addition to considering internet sources to be the media, they also suggest blocking all foreign websites if their content contradicts Kazakhstan's legislation.

Internet community activists see the move as the end of 'Kaznet' – Kazakhstan's segment of the World Wide Web.
As parliamentarians were debating the amendments on Wednesday, several popular websites stopped working for an hour, which they called "An Hour of Silence". Internet users, in protest against freedom of speech and the press limitations, didn't visit Kaznet.
Tamara Kaleeva said the protest organizers' idea was to show the future of Kaznet, "when it will turn into useless ruins", reports Regnum, a Russian news agency.
Meanwhile, the law has been passed on to the Senate.
You can share this story on social media: