Google, Yahoo among top advertisers at pirate sites – study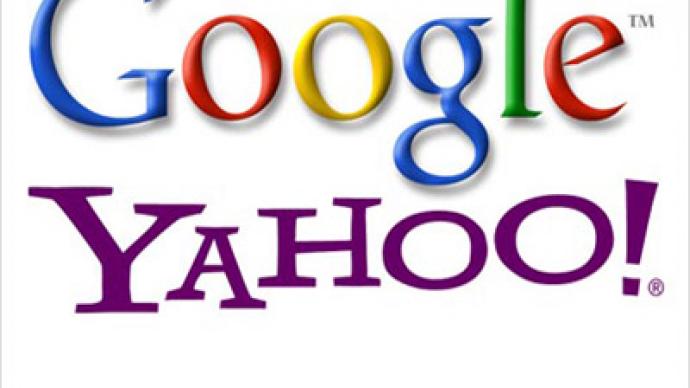 Google and Yahoo, companies known for their anti-piracy stance, are among the top 10 organizations advertising on websites that receive the most complaints for copyright infringement, a study has revealed.
The University of Southern California Annenberg Innovation Lab used a bot to browse websites listed in the Google Transparency report as having received the most takedown requests under the Digital Millennium Copyright Act. The HTML source code for the site's ads revealed the network that had placed the ad.The Lab then analyzed the data to identify the networks most prominent on the websites. Google ended up second on the list, while Yahoo came sixth.
The list of alleged piracy supporters:1. Openx2. Google (including Double Click)3. Exoclick4. Sumotorrent5. Propellerads6. Yahoo (including Right Media)7. Quantcast8. Media Shakers9. Yesads10. Infolinks
"Many major brands are not aware that they are in fact the key source of funds for the piracy industry, it is the goal of this 'transparency report' to aid in helping these brands steer their ad dollars away from sites that exploit film, TV and music artists for what appears to be criminal gain," the report stated. The Lab said it would publish monthly updates to the report.Lab Director Jonathan Taplin, an outspoken opponent of piracy since the early 2000s, told the Los Angeles Times that he aims to target piracy's funding sources because of the toll it takes on the creative community."All musicians know… why their incomes have plummeted," Taplin said. "Everyone knows piracy has destroyed the music business."Google dismissed the "mistaken" implication of the report that the company is a major source of funding for pirate sites."Over the past several years, we've taken a leadership role in this fight. The complexity of online advertising has led some to conclude, incorrectly, that the mere presence of any Google code on a site means financial support from Google," a company spokesperson said.Yahoo did not immediately comment on the allegations.
You can share this story on social media: