UK music industry threatens suit against Pirate Party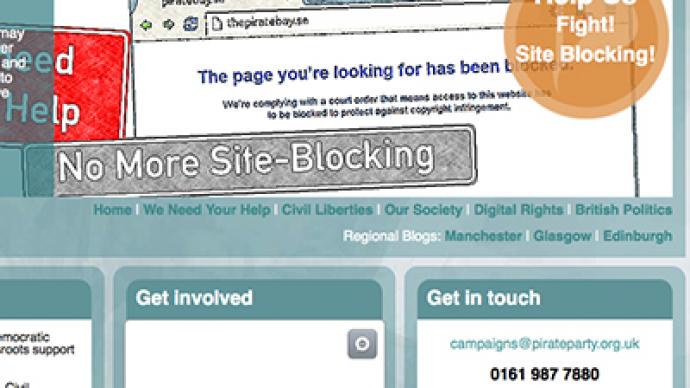 BPI, a UK music industry association, has threatened court action against six members of the UK Pirate Party over copyright violations following their refusal to take down a Pirate Bay proxy website. The website has been banned in Britain.
The British Phonographic Industry (BPI) had previously demanded that the proxy file-sharing site be shut down, and the Pirate Party refusing to do so. The BPI responded by announcing they are planning to being legal action against the party. The BPI is now targeting at six members of the party, including its IT head and leader Loz Kaye and four other members, the Pirate Party said in a press release."We had been anticipating legal action ever since I received an email from Geoff Taylor of the BPI. What has taken me aback is that this threat is personally directed. I simply cannot see what the music industry think can be positively gained by threatening to bankrupt me and other party officers," Kaye told TorrentFreak.com. He added that the Pirate Party's position is that blocking their proxy is "disproportionate and ineffective." A costly legal battle now looms for the Pirate Party, who are running a fundraiser to foot the bill.The BPI indicated that they could only go to court against individual party members, due to the fact that the Pirate Party is not a 'legal personality' that can carry out legal undertakings – like shutting down the Pirate Bay proxy site – unlike the actual party members.After the Pirate Bay website was blocked by the British government, millions of users turned their attention to the page's proxy, which soon became one of the most-visited pages across Britain.The political party's website was ranked 1,943th in the UK before launching the proxy. Since that time, the page has risen all the way to 147th place, according to research provided by Alexa, a Web metrics analysis firm.The UK Pirate Party, founded in 2009, focuses its key policies on reforming copyright and patent laws, supporting privacy, reducing government and business surveillance, and guaranteeing freedom of speech.UPDATE: Following legal threats by the BPI, the Pirate Party UK decided to shut down the proxy website. "The law as it stands makes any decision to continue hosting the proxy impossible," Kaye said in a statement on Wednesday.
You can share this story on social media: