'Immoral!': Google refuses UK trial over iPhone tracking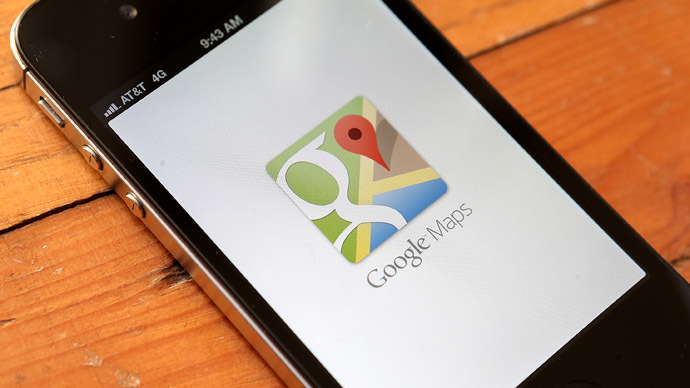 Google has challenged a lawsuit over claims that it secretly tracked iPhone users on the basis UK courts have "no jurisdiction" over the case. The plaintiffs have slammed Google for its attempts to strike down the case, calling their behavior "immoral".
A group of UK citizens have filed a lawsuit against the internet giant for illegally tracking their browsing habits through Safari 2011 and 2012. The plaintiffs claim that Google installed internet tracking software (cookies) on iPhones, iPads and desktop versions of the Safari browser.
Google says that the plaintiffs suffered no harm and were "mistakenly" tracked. The company's lawyers are calling for the lawsuit to be brought to California, where the company is based. Google's attempt to move the lawsuit was met with furor by the plaintiffs, one of whom called the internet giant "arrogant and immoral".
"Google's preference that British consumers should travel all the way to California to seek redress for its wrongdoings is arrogant, immoral and a disgrace," said Judith Vidal-Hall, one of the claimants. She added that the supposed crimes were committed in the UK and violated British laws, and as such should be dealt with by a UK court and "not in a jurisdiction that might suit them better".
Google says that it is asking the court to re-examine the case to see whether it meets the standards to go to trial.
Earlier this year when the case was given the go-ahead by a British judge, Google's lawyers claimed that the data gathered was not "private and confidential", and therefore Google had no legal obligation to protect the user data.
Last month Google was forced to pay a fine of $17 million to 37 US States, where it had been accused of infiltrating Apple's browser to track internet users' online activities. Google said the monitoring of internet users was an inadvertent side effect of an attempt to make it easier for people to recommend advertisements. In August last year Google was also obliged to pay out $22.5 million over the same case by the US Federal Trade Commission.
Furthermore, Google has come under fire for illegally gathering data through its Street View program in the US. The cars that took the 360-degree images of streets and transmitted them back to Google also picked up emails, passwords, and web histories from open Wi-Fi networks.
Google had to pay a fine of $7 million and was ordered to delete all of the data it had illegally gathered. The internet giant argued that any personal data that was gleaned by their vehicle was done so unintentionally and is now inaccessible.
You can share this story on social media: