Investigation finds dozens of suspected Auschwitz guards still alive in Germany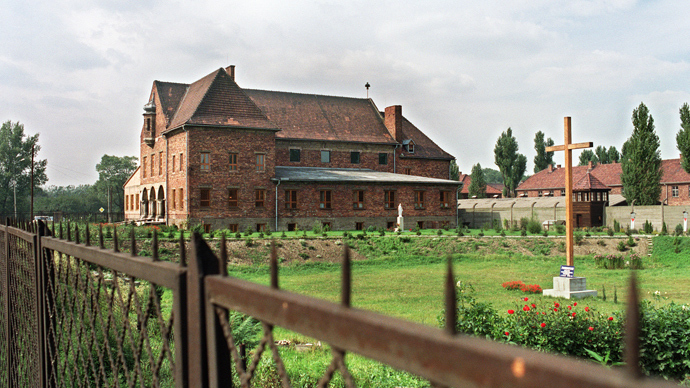 More than forty former Auschwitz concentration camp guards were found to be still alive in Germany, while the investigation of the 50 suspects who had never faced prosecution for their posts is near complete and may result in charges against many of them.
The former Auschwitz-Birkenau concentration camp guards were tracked down by the Central Office for the Investigation of National Socialist Crimes as charges will be recommended against many of them when the investigation is complete, chief prosecutor Kurt Schrimm told AP on Monday.
State prosecutors will have to review the cases, sixty-eight years after the end of World War II, and decide if there is enough evidence to press charges.
The former death camp employees are being pursued under a recent legal theory, sparked by the sentencing in 2011 of John Demjanjuk, a former guard at Sobibor concentration camp in Nazi-occupied Poland. Demjanjuk, convicted of accessory to murder of about 28,000 people who died at the facility based in occupied Poland, was found guilty of being "part of the machine of destruction."
The precedent gave the authorities an opportunity to bring proceedings against anyone who served in a death camp, even if the investigators cannot prove their direct involvement in the crimes due to a lack of witnesses.
Acknowledging the Demjanjuk case, "any activity in a concentration camp is enough to stand trial for complicity in murder," the chief prosecutor has previously said in the German press.
In July, the Simon Wiesenthal Center launched a Nazi-hunting campaign "Operation Last Chance" offering a grand total of 25,000 euro ($33,000) for any information pertaining to surviving Holocaust perpetrators. Thousands of placards have been plastered across Germany depicting the Auschwitz-Birkenau camp and a tagline that reads: "Late, but not too late."
The first concentration camps were erected in Germany before WWII for political prisoners, those who opposed the regime of the ruling NSDAP. One of the first was the infamous Dachau concentration camp, however after the fall of the Third Reich the center was used as a prison for arrested Nazis.
When Reich's Minister of the Interior Heinrich Himmler took full control of the police and concentration camps throughout Germany, the facilities were established for "racially undesirable elements" such as Jews, criminals, homosexuals, and Romani people. The camps became places where the "final solution" in the policy to annihilate the Jewish people in Europe came to being.
The Nazi-run Auschwitz-Birkenau camp in occupied Poland was the largest joint concentration and extermination camp during the war. There the Nazis killed about 1.3 million people of diverse nationalities, around 90 percent of whom were Jewish, according to data given by the Memorial and Museum Auschwitz-Birkenau. Those not killed in the gas chambers died of starvation, forced labor, infectious diseases, individual executions, and medical experiments.
You can share this story on social media: