Past undetected: Nazi commander found living in US since 1949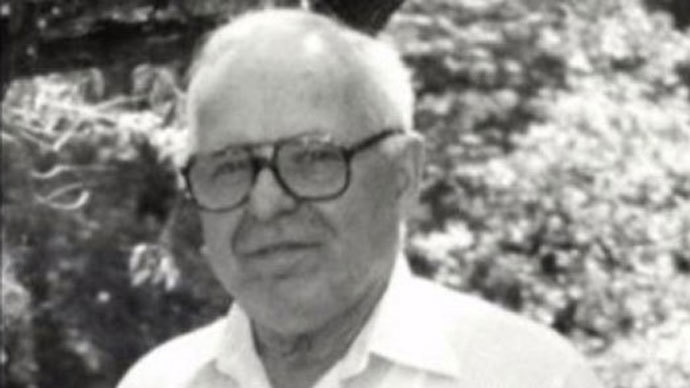 A top commander of a Nazi SS-led hit squad and officer in an SS Division, accused of burning villages to the ground during World War II, has been living in Minnesota since 1949 after tricking US immigration officials.
Michael Karkoc has concealed his past when he entered the US back in 1949, saying that he didn't perform any military service during World War II.

But the records, which Associated Press obtained through a Freedom of Information Act request, bear evidence that he was an officer and founding member of the SS-led Ukrainian Self Defense Legion in 1943 and later an officer in the SS Galician Division.

Though the files don't prove Karkoc's direct involvement in war crimes, statements from former members of the unit and other documentation confirm that his Ukrainian squad massacred civilians and suggest that the commander was at the scene of those atrocities.

Nazi SS records say Karkoc and his unit were also involved in the Warsaw Uprising, in which the Nazis brutally suppressed a Polish rebellion against the German occupation in 1944.

The Ukrainian refused to discuss his wartime service for Nazi Germany with AP journalists, who arrived at his modest house in northeast Minneapolis, only saying: "I don't think I can explain." He prevented all further attempts of an interview, using his son as intermediary.

The report stressed that, despite being 94 years old, the former Nazi hit squad commander came to the door without help of a cane or a walker.

AP's finding may see Karkoc extradited from the US as the Department of Justice has already used lies about wartime service made in immigration papers to deport dozens of suspected Nazi war criminals.

"In America this is a relatively easy case: If he was the commander of a unit that carried out atrocities, that's a no brainer," Efraim Zuroff, the lead Nazi hunter at the Simon Wiesenthal Center in Jerusalem, told AP. "Even in Germany... if the guy was the commander of the unit, then even if they can't show he personally pulled the trigger, he bears responsibility."

The deputy head of the German Attorney General's office, Thomas Will, has told the agency that he's now interested in gathering information that could possibly result in Karkoc's prosecution.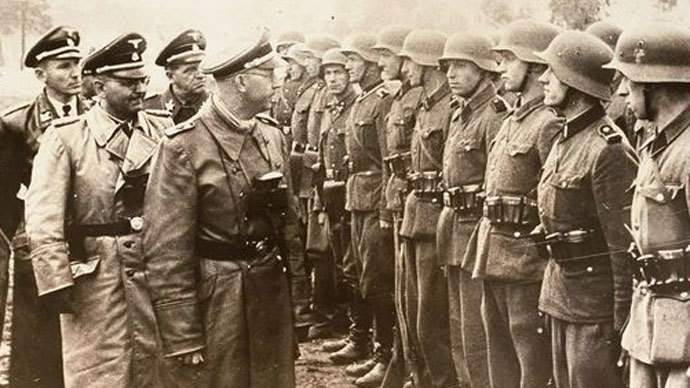 69 years after the end of World War II, Germany continues its hunt for the Nazi criminals. This April, the country's authorities tracked down fifty alleged former guards from Auschwitz detention camp, who are now likely to face prison terms.
A trial in Poland may also be a possibility as most of the unit's alleged crimes were against Poles and happened on Polish territory.

Poland's National Remembrance Institute said that its prosecutors will investigate Karkoc's wartime role and provide "every possible assistance" to the US justice system in extraditing him.

"But Karkoc would unlikely be tried in his native Ukraine, where such men are today largely seen as national heroes who fought for the country against the Soviet Union," the report states.

The US military was responsible for processing visa applications after World War II and Karkoc's U.S. Army intelligence file, which AP located, said that standard background checks with seven different agencies found no "red flags" that would disqualify him from entering the country.
But it also noted that key information from the Soviet side was lacking: "Verification of identity and complete establishment of applicant's reliability is not possible due to the inaccessibility of records and geographic area of applicant's former residence."

According to AP's data, after the war Karkoc found himself in a displaced people camp in Neu Ulm, Germany. His wife died in 1948, a year before he and their two sons – born in 1945 and 1946 – emigrated to America.

He arrived in Minneapolis, got married again and had four more children, with the last of them born in 1966.
Karkoc told the US officials he was a carpenter and records indicate that he worked for a nationwide construction company with an office in Minneapolis.

He's also a longtime member The Ukrainian National Association (UNA), aimed at organizing and educating Ukrainians in the US and Canada, providing them with leadership and representation as well as making them aware of their national origin and cultural heritage.

In 1995, Karkoc published his memoir, in which he wrote about his involvement in the Ukrainian Self Defense Legion and his collaboration with the Nazi SS intelligence agency. The author also boasted that he was awarded an Iron Cross; a Nazi award for bravery.

The book, which was written in the Ukrainian language, is available at the US Library of Congress and the British Library as well as on the internet.

You can share this story on social media: