Germany 'tracks down 50 suspected Auschwitz guards'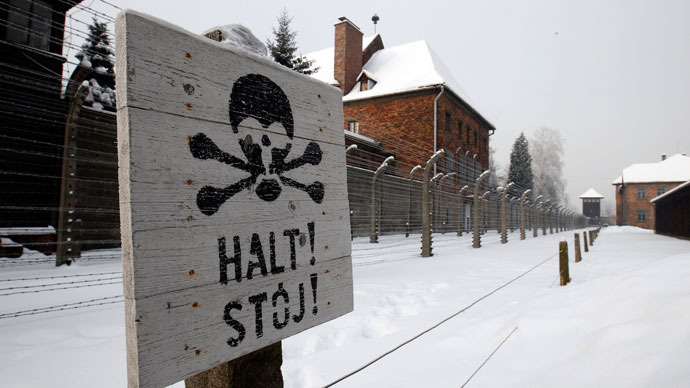 Fifty alleged former Auschwitz guards may face prison terms in Germany, sixty-eight years after the end of World War II, local media have reported.
The former Auschwitz guards, who've never faced prosecution for their posts, were tracked down by the Central Office for the Investigation of National Socialist Crimes in Ludwigsburg.

The suspects may be charged with accessory to murder. The investigators possess the names and location details of the suspects, men in their 90s, who originate from all over Germany, the chief prosecutor Kurt Schrimm confirmed to WAZ-Mediengruppe on Friday.

He did not specify where the suspects are, but said some possibly moved to South America with the help of the Catholic Church. The federal law enforcement body is set to launch a preliminary investigation into the issue in the coming weeks.

The sentencing in 2011 of John Demjanjuk, a former guard at Nazi concentration camp Sobibor, set a precedent that allows authorities to bring proceedings against former concentration camp guards, even if the investigators cannot prove their direct involvement in the crime due to lack of witnesses, Schrimm told Westdeutsche Allgemeine Zeitung.

"From now on, any activity in a concentration camp is enough to stand trial for complicity in murder," the chief prosecutor said.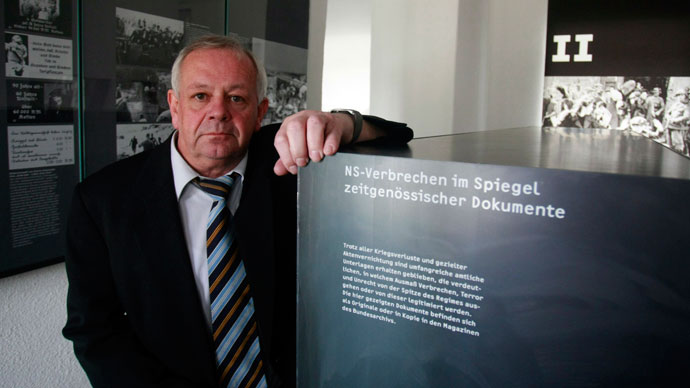 Demjanjuk, a native of Ukraine, lived in the United States after the war, but was stripped of citizenship and deported to Germany, where he was convicted of accessory to murder of about 28,000 people who died at Sobibor concentration camp based in occupied Poland. He was sentenced to 5 years in prison in May 2011.
The Munich Court then held that, although Demjanjuk cannot be imputed to any specific criminal acts, he "was part of the machine of destruction," according to the verdict. He died in March last year in before the ruling came into effect.
The Auschwitz-Birkenau camp operated by the Third Reich in occupied Poland was the largest Nazi concentration camp during WWII. It was established by Third Reich's Minister of the Interior Heinrich Himmler as the place of the "final solution" in the policy to annihilate the Jewish people in Europe.
There the Nazis killed about 1.3 million people of diverse nationalities, around 90 percent of whom were Jewish, according to data given by the Memorial and Museum Auschwitz-Birkenau. Those not killed in the gas chambers died of starvation, forced labor, infectious diseases, individual executions, and medical experiments.
The center for solving crimes of National Socialism in Ludwigsburg was founded in 1958. Since then it has tracked down a total of 7,485 Nazi criminals, according to Westdeutsche Allgemeine Zeitung.
You can share this story on social media: