Germany moves to prosecute 30 Auschwitz guards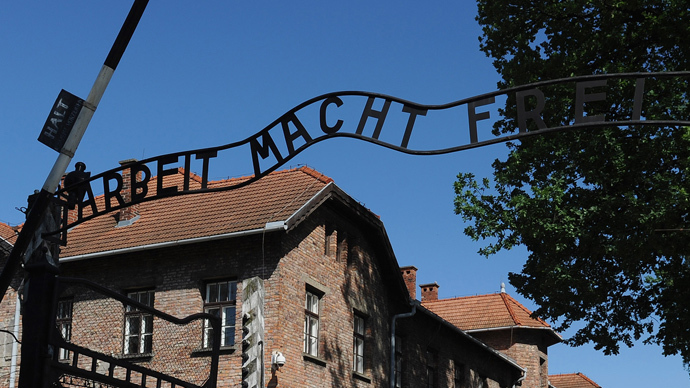 German justice officials say they will send the files of 30 former Auschwitz death camp guards to state prosecutors, with a recommendation to press charges while they are still alive.
The Central Office for the Investigation of National Socialist Crimes in the southwestern city of Ludwigsburg announced Tuesday that of the 49 Auschwitz guards they investigated, 40 are still alive and only 30 can be subject to criminal investigation.
Another seven former guards are living abroad and two could not be found. One guard had already been under investigation in the southern city of Stuttgart.
The eldest of the living guards is 97 years old.
The office's chief investigator, Kurt Schrimm, said that the ex-guards should face charges of accessory to murder.
The agency said it will re-examine the actions of all former Nazi staff who served in extermination camps. The ministry has called the operation "extremely time-consuming," adding that it will involve archives kept in Russia, Belarus, and Brazil.
The Central Office does not have powers to prosecute. Instead, it sends case files to regional prosecutors who decide whether charges will be filed and if a suspect is fit to stand trial.
More than 1.1 million people, most of them Jews, were murdered at Auschwitz. Although this figure was adopted as official by the Auschwitz-Birkenau State Museum in the 1990s, the exact number of victims at the death camp is difficult to estimate. Most of those persecuted were killed in gas chambers, although some were shot and others were killed in medical experiments.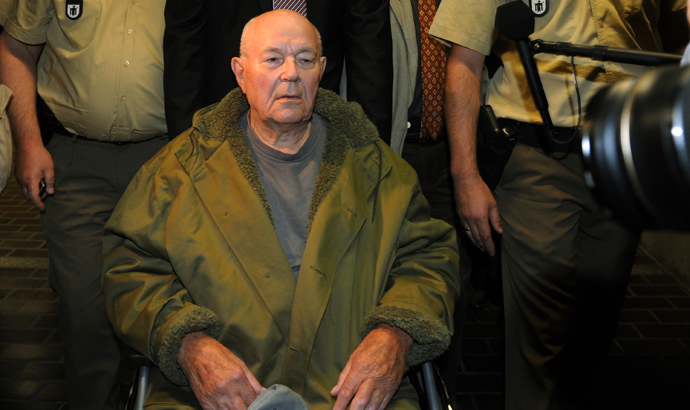 More than 6,000 SS personal served at Auschwitz-Birkenau during the World War II, but only a few hundred have ever been prosecuted.
The case of John Demjanjuk - a Ukrainian who immigrated to the United States before being extradited to Germany to face charges - changed the legal situation of those who worked in death camps.
The judge ruled that there was no clear evidence that Demjanjuk personally killed anyone, but that his activities at the camp facilitated murder.
Demanjuk died last year while appealing against a five-year jail sentence for complicity in the murder of more than 28,000 Jews at the Sobibor death camp in Nazi-occupied Poland.
Thomas Walther, who led the investigation into Demjanjuk's prosecution, announced his support for the move.
"It shows that 50 years after the first Auschwitz trials, a large number of these people still live among us and many of them have lived quiet lives these last 50 years without ever being investigated. This is a major, major mistake of the German justice system," he said.
Prior to the Demjanjuk trial, German courts had only considered cases where Nazi suspects were personally accused of committing atrocities.
Earlier this year, the Simon Wiesenthal Center - a US-based Jewish organization - launched a campaign in Berlin seeking to catch such fugitives from justice, with posters that read "late – but not too late."
Since the Nuremberg Trials in 1945-1946, around 106,000 German and foreign born Nazi soldiers have been accused of war crimes, with 13,000 found guilty and around half of those sentenced, according to the Ludwigsburg office.
You can share this story on social media: