Russian 'Nazi collaborator' who convinced everyone he was a war hero goes to trial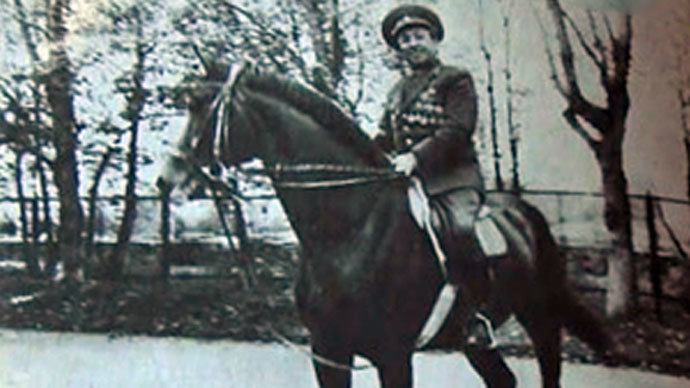 A former Russian soldier who reportedly fought for the Nazis in an SS regiment, and then spent fifty years creating a false biography as a Red Army war hero has been uncovered, and is set to stand trial that may strip him of his privileges and medals.
On every significant war anniversary 91-year-old Sergey Maslov turned out in full military uniform, adorned with a scattering of war decorations. Among them, an Order of Glory, awarded for personal heroism on the battlefield, and the Defense of Moscow medal, given to those who staved off Hitler's onslaught on the Russian capital in the harsh winter of 1941.
20th Century Cavalryman

Maslov was commemorated in multiple war memoirs and in the 1990s was even elected to head the War Veterans Council in the Moscow Region district of Mamontovka, which perhaps proved to be a step too far.
"In the books published about Maslov – mostly from his words - several things didn't seem to match up," said Sergey Buturlin, who was the council secretary before his death in 2009, in an interview with a local paper.
"In some, he appeared as a colonel, but in others he was only a major. Also he was supposedly awarded the Order of Glory, but that was only given out to privates and sergeants, and he was supposedly an officer from the start of the war on the Eastern Front in 1941."
He also regularly gave talks to schoolchildren about his life on the front, as well as sharing war stories with other veterans.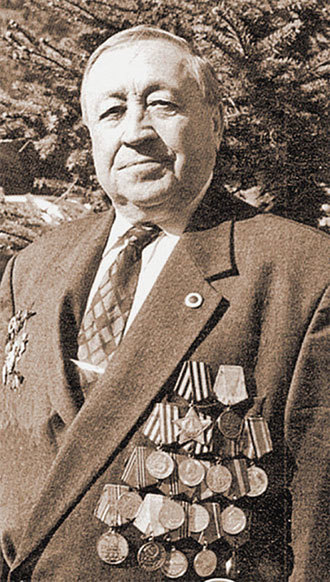 Among the stories, his now unlikely to be finished autobiography, titled 20th Century Cavalryman, Maslov recalls a highly-placed General taking a medal straight off his uniform and pinning it onto his chest, as a reward, and Joseph Stalin repeatedly falling off a horse ahead of a parade he intended to lead.
"Once, in his flight of fancy he mentioned taking part in a battle, which one of the veterans listening to him was actually at. He immediately became suspicious, and decided to send off a request to central archives to check out his biography," says Alla Kolbakhova, another member of the War Veterans Council.
SS officer

Whatever suspicions fellow comrades may have had about 'the Cavalryman', the truth exceeded them all.
Archives, now cited in the case against the retiree, revealed that Maslov did indeed start out as an officer in the Red Army – as a lieutenant, responsible for liaison in a Cavalry regiment. He was captured by the Germans early in 1942, and archives say that during interrogations he promptly gave away the location of his headquarters, which was subsequently attacked.
He then joined a training regiment in Belarus, where he commanded a platoon, before joining SS-Jagdverband Mitte, a unit made up of foreign volunteers that conducted counter-insurgency missions against the resistance fighters in France.
He was finally captured by US forces in 1944, who handed him over to the Soviets (despite his requests for asylum) who promptly placed him in a remote prison camp, from which he was released in 1955 during a general amnesty for collaborators.

Maslov then took a job with the Ministry of Transport in Moscow, but the real breakthrough for his reputation was obtaining a document certifying that he was a Soviet war veteran in 1980, which prosecutors now allege was issued illegally.
With this, Maslov was entitled to perks such as free holidays, extra government handouts, and eventually a free flat for which he petitioned the local authorities in Mamontovka, as well as a car, given as a present from the governor.
"When Maslov arrived in Mamontovka from Moscow in 1991, there were 500 war veterans still alive, now there are 24," recalled Nina Marinina in an interview with Rossiyskaya Gazeta newspaper.
"While many of them have grown infirm, Maslov was always full of energy. He earned our respect."
As well as becoming the leader of the local veterans' organization, Maslov opened his own food store, in the sleepy satellite town that embraced the war hero.
But rumors circulated long before Maslov was officially charged.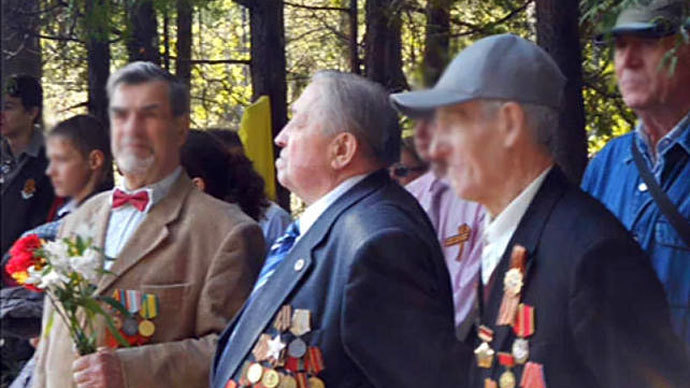 Anatoliy Savkin, who headed the local administration when Maslov headed the Veterans Council, claims that one day a group of FSB officers arrived at his office, placed an archive folder in front of him, and said that Maslov must resign. Savkin told Vechernya Moskva newspaper that he thought that this was caused by the fact that he was captured and arrested after the war, and refused to believe that the respected senior citizen was ever an SS officer.
But a group of fellow veterans was not satisfied seeing Maslov merely lose his post. Headed by Sergey Buturlin, they kept firing off letters to various committees in Moscow.
"Maslov was a traitor twice. First he betrayed his country, and then the trust of other veterans like us," says Kolbakhova.
'I've drunk vodka with them and now they make up lies'
Maslov, who has been living under a virtual siege by journalists in his flat, sending out his wife, Irina, who is thirty years younger, as his envoy, says he is a victim of local intrigue from veterans who cannot boast the same war accomplishments.
"I've sat down and drunk vodka with these people and now they make up these lies about me. I think it must be jealousy," Maslov told Lifenews.ru website.
When asked directly about where he spent the war, Maslov provides scant detail.
"Was I imprisoned? Yes, I was. I was knocked off my horse in Belarus, and then I don't remember anything. I do know I was in France afterwards."
He denies ever betraying his side upon capture, and says his medals were replacements for those confiscated upon his arrest, which he bought in a street market.
At the upcoming trial Maslov's team will argue that like many Soviet soldiers who reached Europe – Maslov was unfairly arrested – and later rehabilitated, meaning he is a legitimate veteran and prisoner of war. Prosecutors have already said that Maslov has been denied rehabilitation on previous occasions.
Even if he loses the case, Maslov is unlikely to have his flat or car taken away, as these were "gifts" from the local authorities, but he will no longer be entitled to an increased pension, or to be served in shops without queuing.
A frail but defiant Maslov says he has no plans to attend the hearing.
"My nerves can't survive this," he says.
"For fifty years I rebuilt my country, and got nothing but praise for it, and now this. If I see any official coming for me, I will fling him down the stairs."

Igor Ogorodnev, RT