Georgians raise tension in conflict zone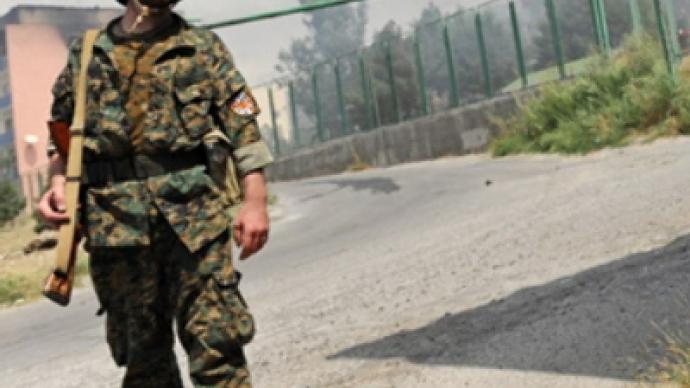 South Ossetian authorities say Georgian troops and police have been building up in close-to-border villages on the Georgian side on Sunday. Moreover, at weekend Georgian sabotage groups have fired on several settlements
As Irina Gagloeva from the Committee for Information and the Press in South Ossetia said, Georgian military have again started threatening the inhabitants of South Ossetian villages Orsochan, Abrev and Tsinaghar, and the latter had to be hiding in the woods during the night.
She said the pull-back of Russian troops from the area of the Georgia-South Ossetia conflict is aggravating the situation.
In connection with it, the authorities of South Ossetia have made a decision to ask Russian peacekeepers to set up additional frontier posts on the border with Georgia.
Russia's Moskovsky Komsomolets daily informs, during the conflict Saakashvili's troops had been even taking hostage of Georgians who lived in Tskhinvali. The latter are now accusing the Georgian President of genocide of the Ossetian people.
The paper says at the moment about 70 Georgians have filed claims against the Georgian leadership's actions to a human rights organisation to be passed to international courts.
Meanwhile, Georgian soldiers have approached the Georgian military base in Senaki left by the Russian troops. They are trying to approximately assess the damage but do not take a risk to enter it, being afraid that Russians have mined the territory.
They started showing increased caution after a cargo train with fuel blasted near a Georgian military base at Skra, eight kilometres from the city of Gori. According to some assumptions, it ran over a mine.
There have been reports that the Georgian military command ordered to let cattle in the Senaki base to test it for mines.
You can share this story on social media: