Ruling coalition candidate Margvelashvili wins Georgia's presidential election
Georgian Dream party's Georgy Margvelashvili from ruling coalition won the presidential election in Georgia with 62.11 percent of the vote, the central election commission announced on Monday with 100 percent of the vote counted.
David Bakradze, who is supported by outgoing president Mikhail Saakashvili, is second with 21.73 percent, and former parliament speaker, Nino Burdzhanadze, is third with 10.18 per cent. 
After the polls closed Margvelashvili was quick to claim victory at a rally in Tbilisi.

"I thank you all so much. It is our shared victory," Margvelashvili told his supporters.

His opponent Bakradze was quick to concede defeat in his televised comments, "I congratulate Giorgi Margvelashvili on his electoral win and the trust expressed in him by the Georgian people." 
In a televised speech on Sunday, the outgoing president, Mikhail Saakashvili urged his supporters to respect the outcome of the election despite it being a "serious deviation" from Georgia's path towards development.
"The Georgian voters have expressed their will. I want to tell those who are not happy with the results: we must respect the majority's opinion," Saakashvili said.

Margvelashvili, 44, is a philosopher by education, who used to be the rector of the Georgian Institute of Public Affairs before turning to politics.

In 2012, he joined the cabinet of Bidzina Ivanishvili as Minister of Education and Science and was appointed First Deputy Prime Minister this February.

Margvelashvili promised to use all his power as president to serve the people, making Georgia a country with protected human rights, solve unemployment problem and create favorable business environment.

In terms of foreign policy, he wants Georgia to become a reliable partner for the international community, which is moving in a European direction.

There were record 23 candidates running for president, with Margvelashvili entering the race as favorite.
There was no frenzy at Georgian polling stations throughout the day, with 46.6 per cent of the people casting their ballots according to the election commission.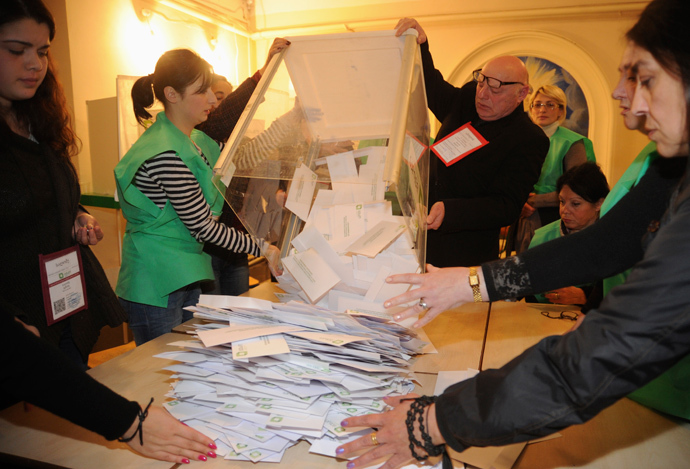 Around 3.5 million Georgians were eligible to take part in the election, with more than 50 percent of votes required to win in the first round of voting.

There is no minimum turnout condition and the second round of voting, if it is needed, would be held within two weeks.

The ballots haven't been officially counted yet, but the candidates were throwing accusations at each other earlier in the day.

The camp of former parliament speaker Burdzhanadze has blamed Prime Minister, Bidzina Ivanishvili, of violating the electoral code by announcing the name of the candidate he voted for, ITAR-TASS news agency reports.

The new Georgian president will be a more of a ceremonial figure due to a number of constitutional amendments adopted by the country's MPs last year, which shifted the balance of power towards the prime minister and parliament.

The Sunday's vote marks the end of the Mikhail Saakashvili era for Georgia as the controversial politician, who's been president since 2003, was ineligible to run for office again.

Despite dealing with corruption and boosting the Georgian economy, Saakashvili will mostly be remembers for brutal crackdowns on opposition and worsened relations with Russia, which culminated in the South Ossetian War on 2008. 

The outgoing president has urged the citizens to go to the polling stations, saying that "the votes cast today will pay a result in the future, it's not the time to sit at home."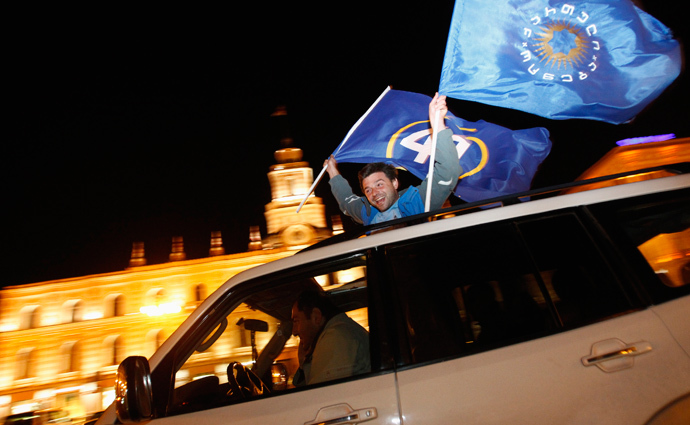 You can share this story on social media: