Georgia: living beyond its means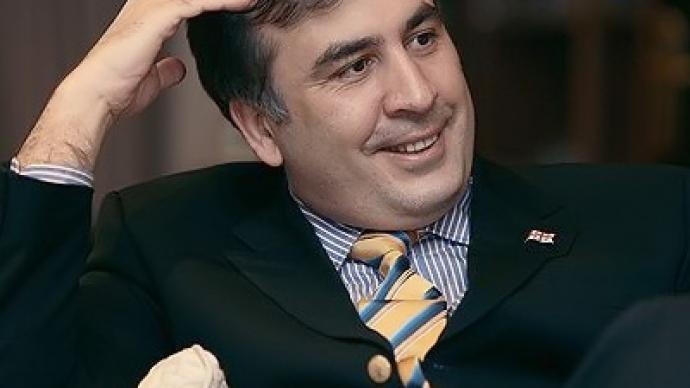 The Republic of Georgia is trying to model itself after the US in any way it can. Tbilisi can now celebrate, just like Washington: it has amassed a spiraling foreign debt.
Money is being borrowed, but where is it all going?Anyone who has ever received a hefty credit card bill will know the pain of paying off debts. Georgia could owe up to $800 million by 2013 after a spending splurge that has left it with mounting foreign debt."Basically, the level of debt has doubled over three years," said Merab Janiashvili, president of the Association of Young Financers and Businessmen."There is an international norm saying that if a country's external debt reaches 60 percent of gross domestic product, then the country is considered bankrupt," he explained. "We're currently over the 40 percent mark. If Georgia continues this, it is entirely possible that we will find ourselves in that situation." External debt is now a major concern for the country and the government has come under heavy criticism for borrowing so extensively.One of the main points of criticism is that the government has invested heavily in construction projects such as the FreedomBridge, which is deemed by many completely to be unnecessary.Many say that with foreign debt growing, the country's economic potential needs to grow as well. But wine is one of the country's only strong exports, and a lack of investment in potentially promising areas means the government will have no way of paying back what it owes."We think that it will be very difficult to cover such a large amounts of payment from the state budget, and the country may have to refinance the debt, meaning the country will have to take still more money from international organizations and partner countries," said David Narmania, an economics professor at Tbilisi State University.So what have they been spending all the money on?The cost of the new bridge alone was estimated at $6 million. The presidential palace's snazzy new glass dome – another indispensable item – is said to have cost between $21 million and $32 million. Some $209 million have been thrown away on these and other projects.The glass buildings that President Saakashvili built to symbolize a new transparent government are now seen as something grimly ironic."To have spent so extensively on pontification projects, this is really fraud and the government should be held accountable," said Zurab Nogaideli, the country's former prime minister and finance minister.Incurring such large debts for the country has also done little to improve the living conditions of its population."Health expenditures have not increased; it has remained the same. Education hasn't increased, pensions, despite the promises, haven't increased," Nogaideli added.Economists say the foreign debt is now one of the most serious problems facing the country. The Georgian government, on the contrary, claims that it has used the foreign money to rebuild the country and forge its bright future. But for taxpayers that future carries nothing but a multimillion dollar price tag that they will be paying off for a long time to come.
You can share this story on social media: