Gazan grief beyond relief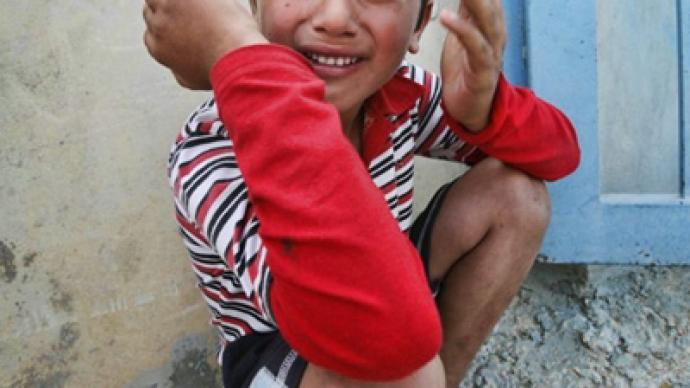 Palestinians say they are still suffering two years on from Israel's deadly offensive in Gaza, which killed more than a thousand people.
Israelis insist their economic blockade of the region is easing, but they cannot deny the border – as well as international condemnation – is heating up.On board an Asian Aid Convoy, carrying food and medical supplies, are 180 people, including politicians and activists from 18 countries, all set to reach Gaza on the second anniversary of the last Israel-Gaza War. The convoy, dubbed "Asia to Gaza Solidarity Caravan" set sail from New Delhi at the beginning of December, and is trying to do what an aid flotilla failed to do in May – break the Israeli blockade on the coastal strip. An attempt that left nine activists dead.However Israel insists that since then things have got better. "There is a humanitarian analysis that we are making on a daily basis that allows us to see a broad picture of the humanitarian situation in the Gaza strip each moment," said Amitai Cohen, an International Aid co-ordinator.But Gazans complain life is still unbearable."Israel has a limited number of trucks, and clothes and shoes coming into Gaza. This causes problems with co-ordination in Gaza," said Raid Futuh Israeli Gaza Import Authority.Last month, 22 international organizations issued a report claiming the easing of the blockade has helped bring in materials. However, that is true only for the UN and international building projects. Ordinary goods are still not getting in, and those that are getting in are too expensive for most people here."Our goods have already been detained in Israel for three years. The fines that we paid are already equal to the cost of goods. Even if we receive them back now, we could not sell them. They are spoiled," said a local show owner Abu Muhammad Hamid."The goods that we receive are not of a high quality, but we have to buy them because we do not have an alternative," added a clothes seller, Masud Al-Halu.Cars have also become a luxury. $2,000 for an engine and just $200 for a donkey. Locals claim that there is no fuel for vehicles and no spare parts. Inevitably they have to resort to ancient modes of transportation, but still one of the largest cattle markets in Gaza is struggling to survive as the economy here plummets. "We have no animals and no barley today. Even when we have barley, people aren't always here to buy," said Gaza resident Mahmoud Kahbib."The economy is still suffering from the lack of recovery due to the limited exports that are coming into Gaza. There are still no exports coming out of Gaza. The population of Gaza is completely aid-dependent, and as long as this stays the case, the situation will not improve,"says Mathilde de Reidmatten from the International committee of the Red Cross.
It has been four years since Israel imposed its siege on Gaza to try and break Hamas' support. There is still no sign that life will get better anytime soon.
In 2008, Israel launched massive air and ground strikes on Hamas targets in response to rocket attacks. The three-week conflict drew world wide condemnation over huge civilian casualties.The Jewish state blockaded the strip after Hamas took control in 2007, as Tel Aviv regards it as a terrorist group.