Dozens arrested in Russia as anti-gay activists harass LGBT protesters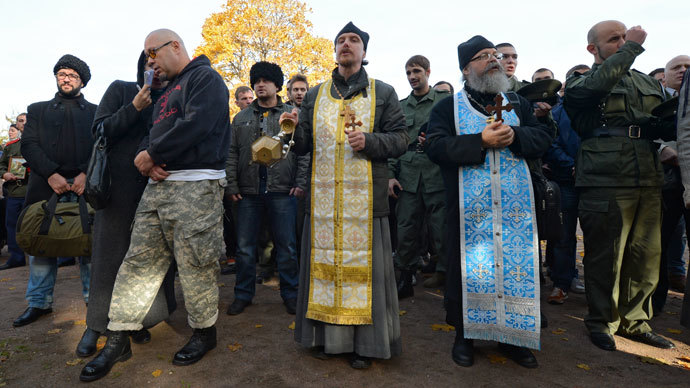 Police in St Petersburg arrested 67 people on Saturday, most of them anti-gay activists, who came to the place of a planned LGBT event and turned violent.
The gay protest against homophobia in Russia was organized by a group of some 20 activists. 
But the event was disrupted by dozens of anti-gay protesters, who had arrived earlier at the scene, the Field of Mars – a designated spot for mass demonstrations in the city. Groups of radical Orthodox Christians, Cossack paramilitary and Russian nationalists were spotted among the crowd.
When gay activists came, they were met by a crowd, which was blocking their way, chanting prayers and shouting insults, eyewitnesses reported.
The confrontation quickly descended into clashes, which prompted a police intervention. Officers detained a total of 67 people, both LGBT activists and their opponents, for public disturbances, according to the police.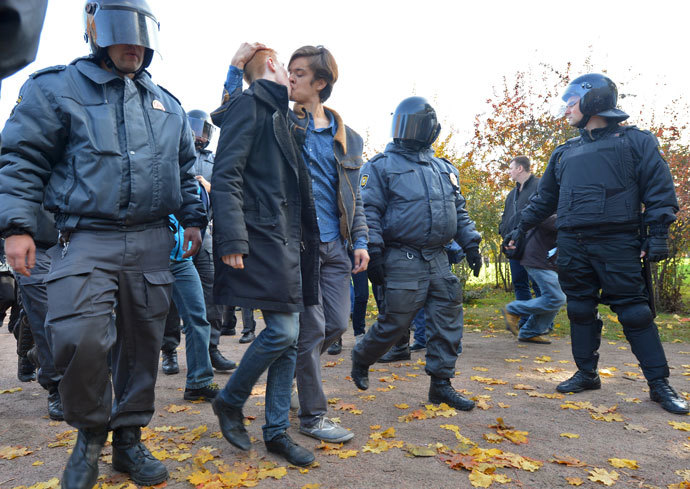 Media said that there was a man wearing a priest's vestments and one journalist reporting from the scene among those detained.
At St Petersburg's previous gay pride action at the same spot, on Sept. 6, anti-gay activists were present too, but no clashes or arrests happened.
The issue of gay rights in Russia has drawn global attention after the adoption of controversial legislation that bans "propaganda of non-traditional sexual relations" to minors. Critics view it as homophobic and an assault on gays' rights for freedom of conscience and assembly.
Some LGBT rights defenders have called for a boycott of the 2014 Olympic Games in Sochi in response to the legislation.