"Gas princess" Timoshenko nominated for Ukrainian PM
Published time: 4 Dec, 2007 16:35
Edited time: 4 Dec, 2007 19:35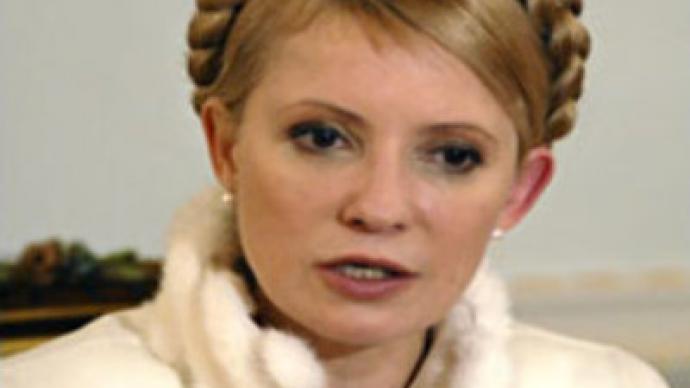 The Orange Coalition in Ukraine has nominated Yulia Timoshenko for the post of Prime Minister. If approved, she will replace her main rival Viktor Yanukovich as the head of government.
Members of the Ukrainian Parliament are planning to discuss the nomination on Tuesday.
Meanwhile, Ukraine's Parliament – the Supreme Rada – has approved the country's foreign minister, Arseny Yatsenyuk, as the new Parliament Speaker.
He was also nominated by the Orange Coalition, consisting of the Bloc of Yulia Timoshenko and the pro-presidential Our Ukraine Party.
Other parties failed to come up with candidates.
The Orange Coalition was formed after the early parliamentary election in the autumn, in which Viktor Yanukovich's Party of Regions was first past the post but failed to secure a majority. Between them the Orange Coalition parties have a majority.