Gas-freight train derailment causes rail havoc in Сentral Russia (VIDEO, PHOTO)
Thirty-two carriages containing liquefied gas derailed in the Kirov Region, Central Russia, with a dozen bursting into flames. More than 700 local residents and workers from a nearby factory were evacuated from the fire zone.
The 72-car train derailed on Wednesday morning due to an outbreak of fire as a result of an overhead system failure. Eleven other carriages caught fire as a result.
The fire was localized after nearly six hours of firefighting. However, it spread to 30 garages near the railway line, and one warehouse was also engulfed. No deaths or injuries were reported, the Emergencies Ministry confirmed.
The accident caused serious problems with transport connections in the region. Arrivals were delayed and several train itineraries were changed. Railway traffic on the way from Balezino to Kotelnich has been halted.
The Emergencies Ministry has dismissed fears of ecological problems in the region resulting from the accident. The liquefied gas leakage has not reached nearby Vyatka River, said the head of regional department of EMERCOM, an organization engaged in humanitarian and rescue activity.
Experts have been taking water samples every 15 minutes, and no water pollution has been detected, hence there is no danger to people, he added.
On Tuesday in the Suma region of Ukraine, a bus collided with a train on a railway crossing. There were 18 passengers and a driver on the bus, 13 of whom were killed.
In September 2013, in Russia there were two railway accidents. On September 26, three propane-freight cars derailed in the Kostroma Region, though no gas leakage was detected and no one was injured. On September 15, cars carrying coal derailed in the Zabaikalye Territory, with 300 meters of railway line damaged as a result.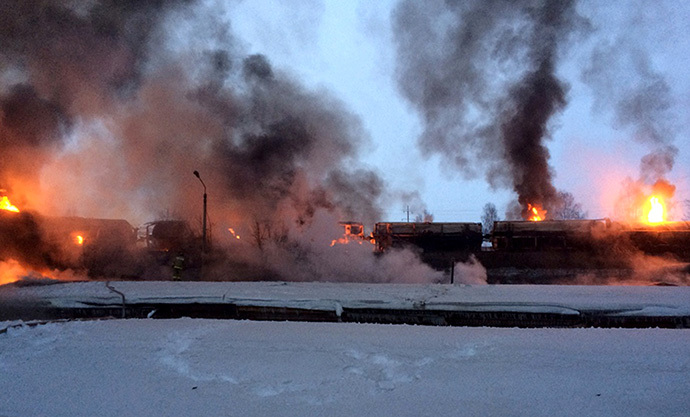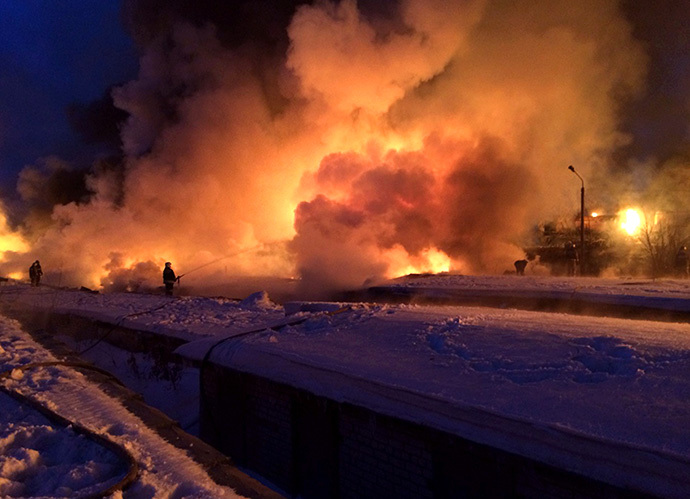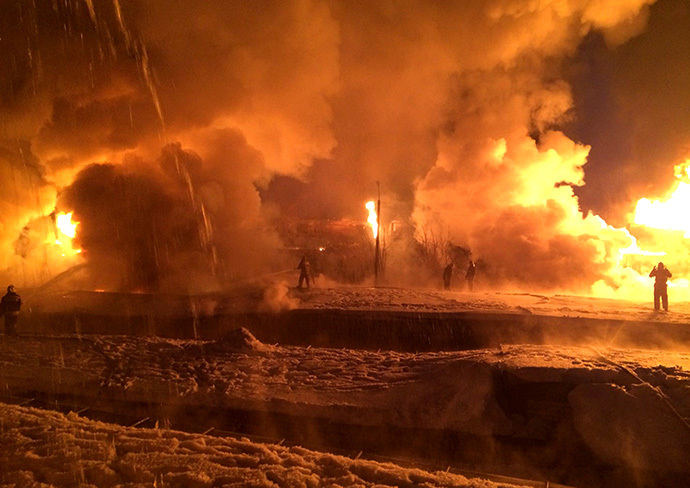 You can share this story on social media: