13 killed as commuter train rips apart shuttle bus on crossing in Ukraine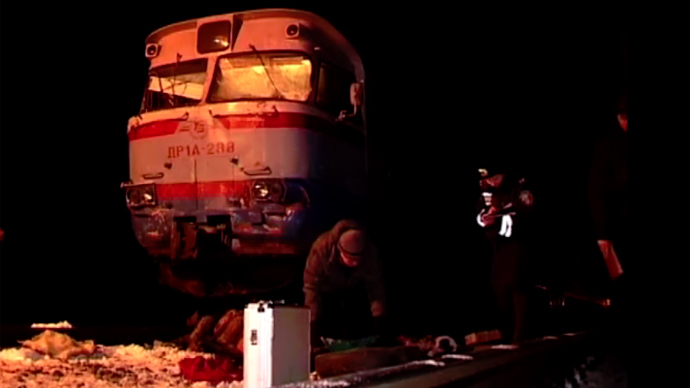 At least 13 people have died and five others were injured when a commuter train slammed into a shuttle bus in Sumy province in the northeastern part of the Ukraine, according to local officials.
"The shuttle bus ignored the traffic lights and the sound signals and headed to the crossing. The train ripped it in two and dragged it for a long distance," said the press-service of the province's prosecutor's office.
A child was among the dead. The bus driver was transported to a local hospital along with the other injured parties. Earlier the local prosecutor's office reported that seven people were injured.
The State Administration of Railway Transport of Ukraine said in a statement that the technical equipment at the railway crossing was working properly.
The crash occurred at about 3:30pm local time in the Belopolsky region of Sumy province.
A special investigative commission has taken off from the capital of Kiev.
Ukraine's Deputy PM, Aleksandr Vilkul, has gone to the scene of the accident for an emergency meeting.
The commuter train was en route from Kharkov to Vorozhba, when the crash happened near the town of Sumy. The shuttle bus was en route from Hannovka settlement to Sumy, according to RIA Novosti.
The dead and injured haven't been identified yet.
The president of Ukraine, Viktor Yanukovich, has expressed his condolences to the families of the victims. He instructed the government to determine the cause of the tragedy and to take all necessary measures to prevent similar accidents in the future.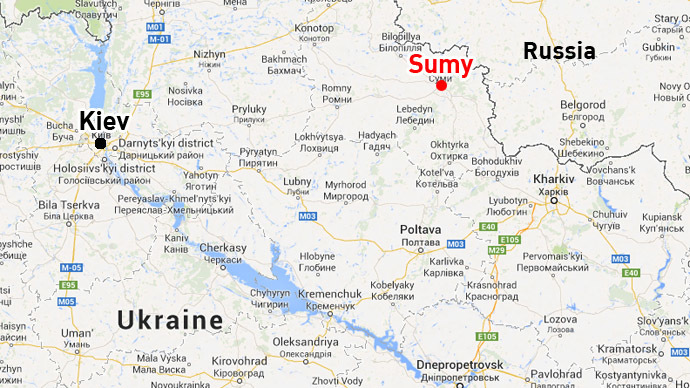 You can share this story on social media: