Gas filling station blast: spectacular and non-lethal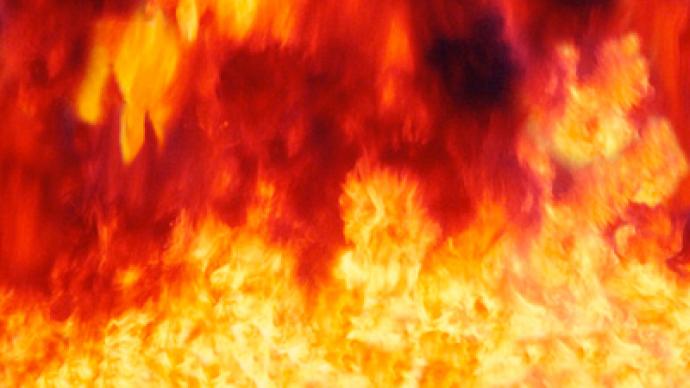 A blast has rocked at a gas filling station in a Moscow suburb, injuring 13 people and frightening many more as they were evacuating from their homes. The police are investigating the reasons of the explosion.
A natural gas filling station in the town of Western Odintsovo burst into flames on Thursday morning. The gas had been burning for about 35 minutes until one of two gas tanks located there exploded, eyewitnesses told RIA-Novosti news agency.As a result of the fire and the blast, nine employees of the filling station and four firefighters were injured. The fire destroyed a nearby appliance shop, local internet site Odintsovo.info reported. Five firefighting brigades were cooling down the second tank for almost two hours to prevent it from exploding, until the fire was put out completely.To prevent any possible injuries in case the second tank exploded, residents of two nearby apartment blocks were evacuated, while the police cordoned off the site and stopped traffic.Several witnesses captured the fire on video and posted it on YouTube.The police are unsure about the cause of the fire.Preliminary data show that the fire started because of a staff member's careless handling of a cigarette. However, another version suggests the fire started after some locals were burning dry grass.
You can share this story on social media: