Explosion in Moscow Region bank kills 1, injures 13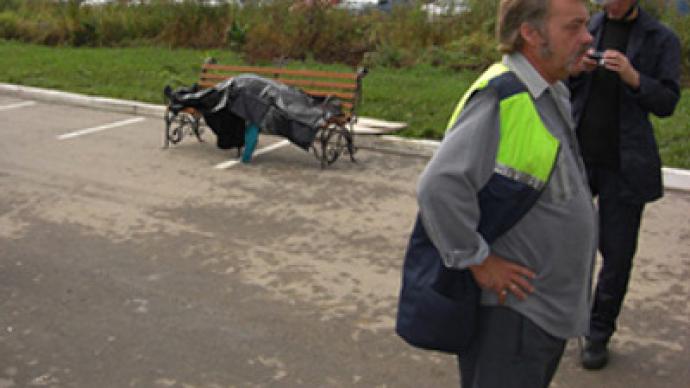 One person has died and ten have been hospitalized after a fire extinguisher exploded in a bank in the Moscow Region, filling the office with toxic gas.
The accident happened Tuesday morning at a Bank of Russia office in Podolsk, a large suburban city 25km south of Moscow, law-enforcement agencies say. The bank's automatic fire-prevention system activated for no apparent reason, quickly spreading carbon dioxide throughout the branch.
A 51-year-old woman died of gas poisoning at the scene, and 13 people were rushed to hospital, half of whom had to be placed in intensive care.
Altogether, 75 people were evacuated from the building and examined by medics, but investigators fear someone could still have been trapped inside the office: the automatic security system blocked the doors to the premises as soon as it received the fire alarm signal. However, the Emergencies Ministry assures that all employees and visitors were safely evacuated.
The Bank of Russia, or the Central Bank of the Russian Federation, is the highest monetary authority in the country with more than 630 representative offices in Russia.
In March 2010, a carbon dioxide-filled cylinder exploded in a Perm nightclub, killing two and landing two more people in hospital.
You can share this story on social media: