St. Petersburg gas explosion leaves 100 homeless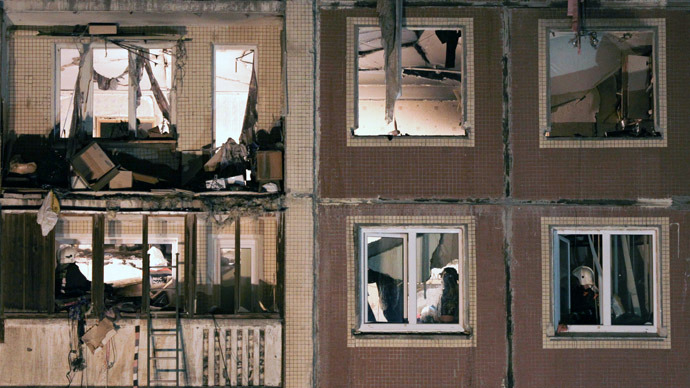 About 100 people have been left homeless following natural gas explosion in one of the apartments of a dwelling in St. Petersburg. One person died and seven were injured in the accident.
The blast which ripped through a house in the north east of Russia's second capital has left apartments accommodating almost one hundred people unfit for living, the country's Emergencies Ministry said on Saturday as the rescue operation wrapped up.
Six of the injured in Friday night's explosion were taken to hospital, three of them in a critical condition. A seventh person was treated at the scene.
Ninety-one people had to be evacuated. Sixteen are temporarily accommodated in a hotel, while 75 others are currently staying with relatives.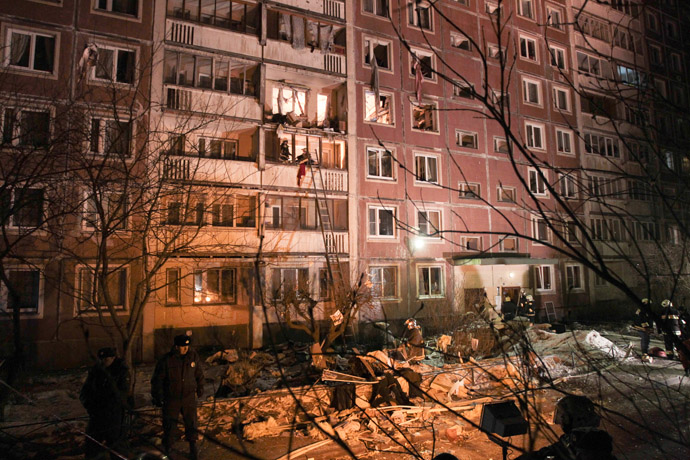 Authorities promise to help all injured in the accident.
"The size and type of assistance will be known after the investigation, which is currently underway at the scene," ITAR-TASS was told by the city's administration.
The issue of supplying the people of the affected apartments "with housing by means of a replacement fund is currently pending," added a spokesperson for the city.
The explosion took place in an apartment on the fourth floor of a nine-story block. Inner walls were damaged and windows of two apartments were shattered, while balconies on the second and third floors were partially collapsed.
A fire that followed the explosion was extinguished within 15 minutes.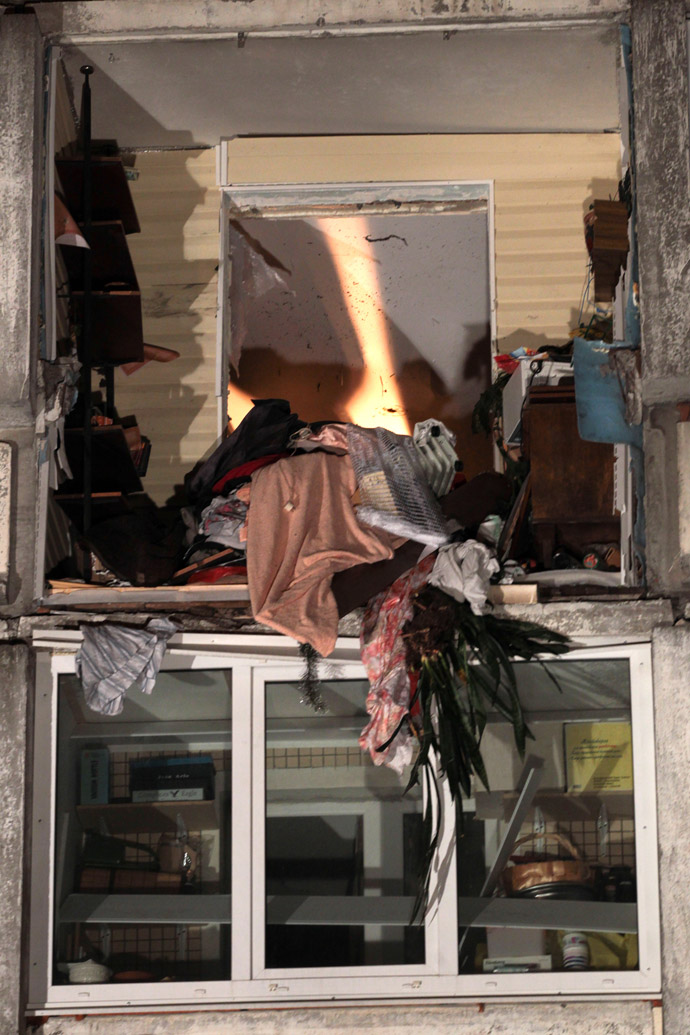 You can share this story on social media: