Kansas City gas blast kills 1, injures at least 15 (PHOTOS)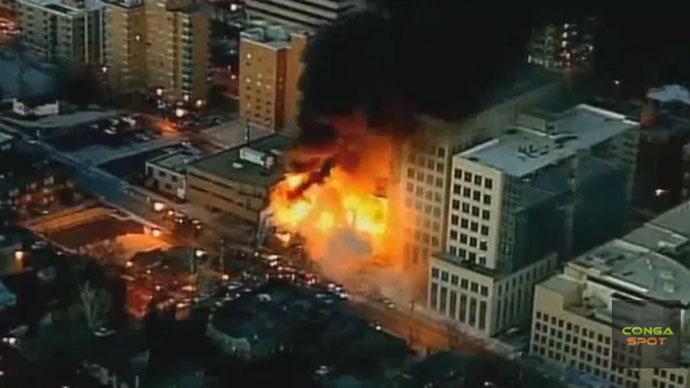 At least 15 people have been injured and one killed after a blast in Kansas City, Missouri, which appears to have followed a major gas leak and car accident. The search continues for a woman.
Kansas City mayor Sly James, said 15 people were injured in the restaurant explosion. Six people have since been hospitalized, with three in a critical condition, one serious and two stable.

The car crash which allegedly sparked the explosion happened on Tuesday evening, instigating a flurry of phone calls to the emergency services, according to officials.
Thick black smoke, towering flames, and scattered shards of window glass covered the area in which JJs restaurant was located. Authorities are still in the process of establishing the role of a car crash in the fire, with reports suggesting an accident by a utility contractor may have been a key factor.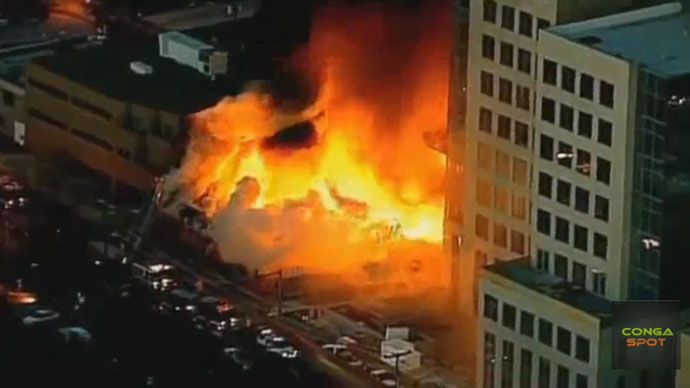 Several patients were taken to St. Luke's Hospital, some of whom were reportedly on the brink of death.

"They appear to be critical at this time," Kerry O'Connor, a hospital spokeswoman told AP. A number of restaurant employees were among the casualties.

The exact number of people injured in the fire is yet to be clarified, as those injured were rushed to three separate hospitals in the area. The University of Kansas Hospital took in five people suffering from trauma injuries as a result of the blast, with one other critical. Some reports have estimated the number to be as high as 19.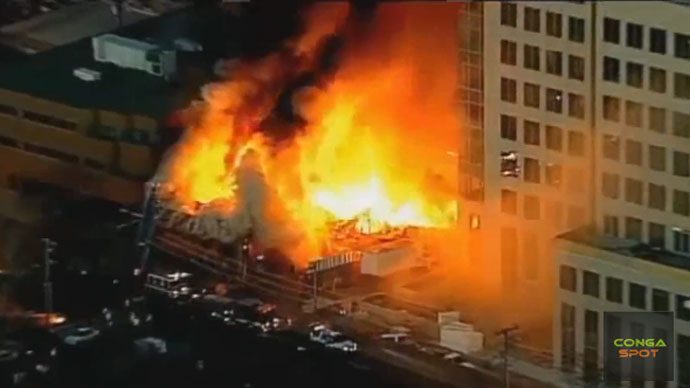 No deaths have been confirmed, but cadaver dogs have been searching the remains of the restaurant for potential fatalities. Two people were initially unaccounted for, according to the restaurant manager. However, they may have left the premises prior to the blaze. The number missing was later reduced to one.

The blaze, which quickly engulfed the upmarket 'Country Club Plaza' shopping area and entertainment district, reportedly set fire to an entire block nearby. Many people were likely to have been inside the restaurant when it when up in flames, Fire Chief Paul Berardi told Reuters.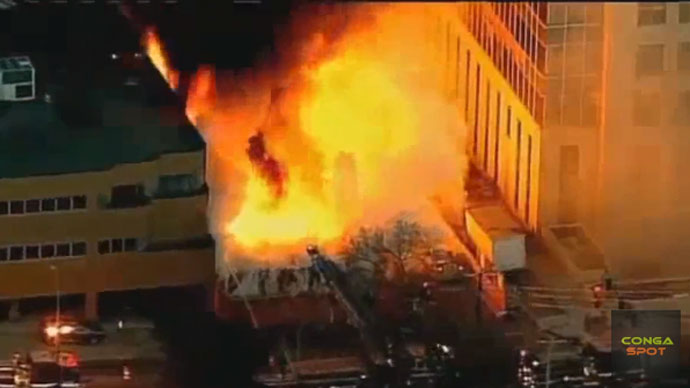 The fire was successfully contained. However, a strong smell of gas lingered in the area for many hours following the explosion.
The smell of gas earlier in the day had led JJs to shut down its kitchen. Road signs indicated that utility work was being carried out in the area, which was later confirmed by a restaurant employee.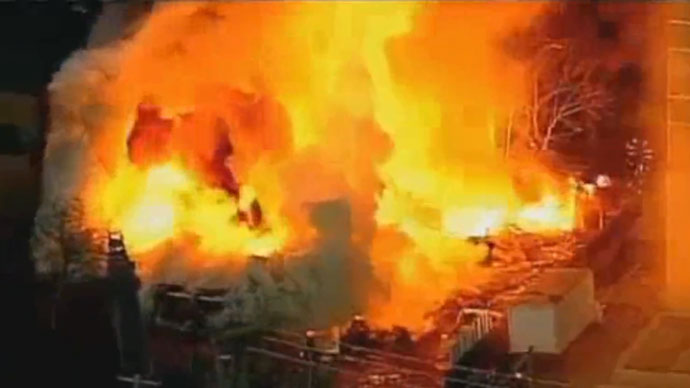 You can share this story on social media: