Noose tightens around Gaddafi's Tripoli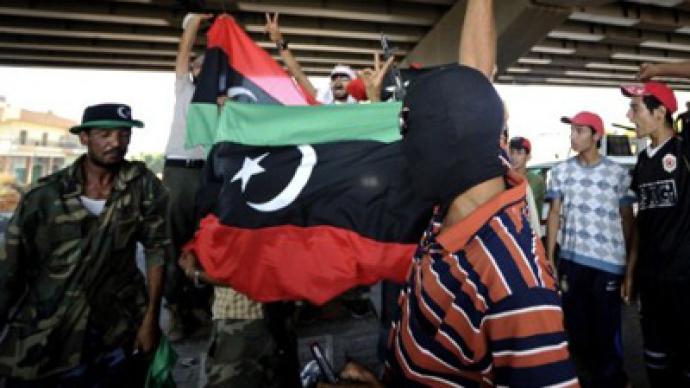 The areas of Libya under Colonel Muammar Gaddafi's control have shrunk significantly, and his regime is under tightening pressure as rebels have fought their way toward Tripoli from the west, east and south, with NATO's support from the north.
Gaddafi's troops have been pushed back from their positions in the city of Zawiya on the road to Tripoli, the Associated Press reported. Taking over the strategic city of Zawiya, some 50 kilometers to the west of Tripoli, has allowed rebels to cut Gaddafi's main supply route from Tunisia.At the same time, rebels claim to have captured the city of Zlitan, about 160 kilometers to the east of the Libyan capital.And to the south of Tripoli, rebels also control another major gateway to Gaddafi's stronghold, the mountain town of Gharyan.Earlier a senior rebel commander stated that his fighters were in full control of the eastern town of Brega, but the claims have not yet been confirmed. Home to a major oil refinery, Brega is another supply source that fuels the regime.The siege picture is completed with NATO's bombing campaign, which supports rebels from the sea and makes it difficult for the regime to send massive reinforcements to any of the fronts.
Leaving the sinking ship
Meanwhile, Gaddafi's regime has lost two more top officials, who have left the country and according to some reports appear to have defected to the rebel side. Tunisia's official TAP news agency reported that the Libyan leader's former No. 2, Abdel-Salam Jalloud, who helped Gaddafi come to power decades ago, departed from the Tunisian island of Djerba to Italy on Saturday. Earlier on Friday, rebel spokesman Mahmoud Shammam claimed that Jalloud had sided with the rebels. Libyan Oil Minister Omran Abukraa has also decided to not return to Libya, according to the same official Tunisian report. After a mission in Italy, Abukraa came to Tunisia, the Reuters news agency reported on Saturday.