UK fuel poverty: Pensioners, kids to suffer as heating prices surge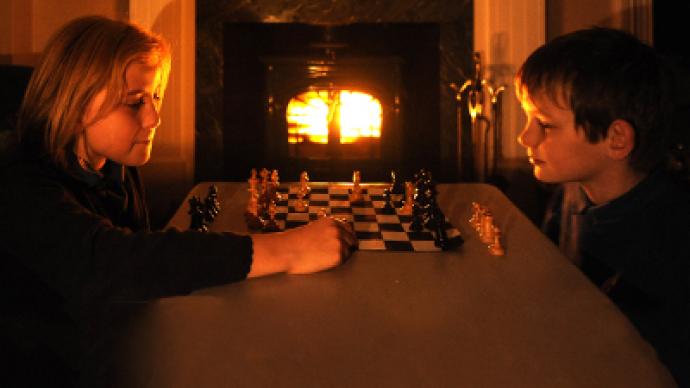 Some 300,000 Brits had to choose between heat or food this Christmas season, while 9 million more are at risk of falling into 'fuel poverty' by 2016, a government advisory group has warned, calling on the PM for swift action.
In an annual report, the Fuel Poverty Advisory Group (FPAG) urged that a recent energy price hike has increased annual energy bills by 7 percent, likely forcing another 300,000 homes into fuel poverty. With every percent point of fuel price hikes, an estimated 40,000 households fall to that level, the Telegraph reported.The FPAG also estimated that about 9 million homes could be living in fuel poverty as early as 2016, if urgent government action is not taken. When a family spends more than 10 percent of its income on heating, the family is considered to be past the fuel poverty threshold.According to the report, almost half of fuel poverty families are pensioners, one-third consist of the sick or disabled, and one-fifth have a child aged 5 or under. "A toxic cocktail of rising wholesale prices, the high cost of energy reforms and cuts in incomes for many households means fuel poverty levels are set to sky rocket without radical action," FPAG chair Derek Lickorish stated. FPAG's proposed solution calls for the government to take on a stronger role in tackling energy poverty.FPAG urged UK Prime Minister David Cameron to create a government cross-departmental group to deal with fuel poverty and to develop a new duty for local authorities as an incentive to meet fuel poverty targets.The group also urged the government to do an impact assessment of welfare reforms to fuel poverty."Time is running out for the Government to fuel poverty-proof the homes of those on the lowest incomes," Lickorish added. "With a cold winter, welfare reforms cutting incomes, and all at a time of austerity measures and other rising household costs, the plight of the fuel poor has never been more serious."The UK government is currently debating a proposal to limit energy firms to only four types of tariffs, and to force the companies to provide consumers with the lowest price available within each of the tariffs. Critics of the program claim that the government scheme will lead to higher energy prices, discouraging consumers from shopping around and staggering competition between energy providers."Current Government plans for energy efficiency schemes are inadequate to deal with the scale of the fuel poverty problem," Consumer Focus Chief Executive Mike O'Connor told the Telegraph."A much more ambitious energy efficiency programme is vital", he added. "Millions of older people, families and people with disabilities will be left living in cold homes and struggling to afford their bills unless extra measures are taken."The Institute of Public Policy Research (IPPR) also said that the government measures could be damaging, the Guardian reported.The Energy Company Obligation (ECO), which was created to lower heating bills in poor households by providing them with extra services such as energy efficient boilers, could instead potentially add up to $187 to the average family's energy bill, and would push some of the families who did not require help before over the 10 percent threshold and into fuel poverty.
You can share this story on social media: