Don't talk 'tu' suspects like that: French police ordered to be polite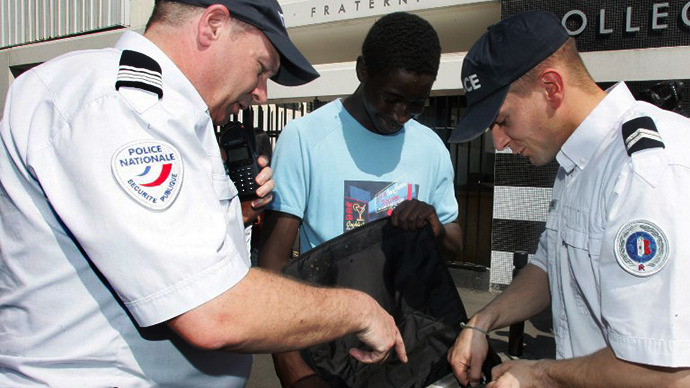 French police have received official orders that they are no longer allowed to address suspects using the informal and familiar 'tu' ('you' singular), but should at all times use the more formal, respectful 'vous' ('you' plural).
The law enforcement officers have been explicitly banned from speaking to any members of the public using 'tu,' which is normally used to address friends, family or younger children, according to a new 33-article code of conduct that comes into effect next month.

Using 'tu' to a stranger can be considered derogatory or impolite. However, French police are prone to employing the term when speaking to suspects.

"For many police officers, using the familiar 'tu' is in their DNA... it carries an implied threat," an anonymous youth told local news radio channel France Info. "It's the kind of thing that can quite naturally ignite a violent reaction and it's always the youths who come off badly."

"Quite rightly a lot of young people refuse to be spoken to this way," he added.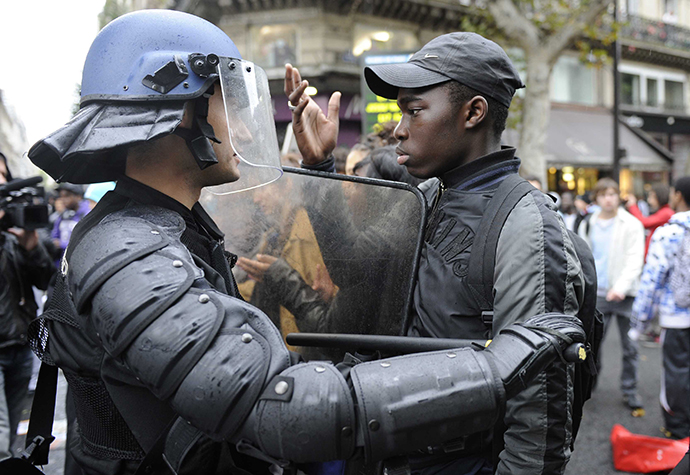 Instead, officers must now use 'vous,' a polite form of address generally reserved for addressing those who are older, less familiar or of higher standing.

The new code was proposed by French Minister of the Interior Manuel Valls, who hopes it will help the police "improve relations" with the population as a whole, which he believes should be central to police training, France Info reported.

Article 12, which deals with the police's relationship with the French population, commands that officers "behave in all circumstances in an exemplary fashion and with complete respect for the dignity of individuals," in the hope that it will inspire greater respect in return.

However, given the nature of police work, especially in areas deemed to be inhabited by 'troubled youths,' this may mean that officers have to deal with unpleasantness or impoliteness from suspects, who may not reciprocate the politeness.

An unnamed officer told the radio station that using 'tu' was "an indispensable tool for asserting authority."

The new code of conduct also instructs French policemen to give assistance "within the limits of the means at his disposal," and not to carry out identity checks based on physical characteristics or distinctive signs.

You can share this story on social media: