​Free, hi-tech HIV vaccine coming soon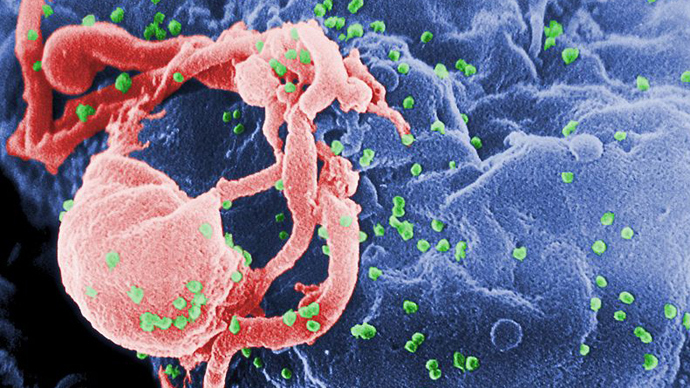 A revolutionary, free and crowd-funded HIV vaccine is in the works. Its creators use a machine learning algorithm to examine the cells of rare individuals naturally immune to the virus to then re-engineer the same biological process in others.
The Immunity Project, as the team is called, is completely crowd-funded. Not only does it promise an effective vaccine this time around, it uses a revolutionary method to achieve its goals and vows to revolutionize how we look at vaccines in general: this one will be a fraction of the cost of development by big pharmaceutical companies, while costing the general population nothing.
An effective cure could be made available to the public in 2016.
The Harvard/Stanford/MIT team behind the vaccine is made up of visionaries and inventors with a few achievements to their names: Dr. Bruce Walker of Harvard University, Dr. David Heckerman, who invented the internet's spam filter and is an artificial intelligence and machine learning specialist at Microsoft e-Science Research, and Dr. Reid Rubsamen, founder of Flow Pharma and drug delivery system specialist.
And they do not disappoint. Using their combined technological prowess, they have applied a machine learning algorithm which scans the cells of an incredibly rare type of individual – an HIV 'controller.' Such people are superheroes in the closest sense of the word, as they are born with a natural immunity to the virus.
"Only one out of 300 people who are living with HIV has this incredible power," Immunity explains. "The essence of controllers' immunity is the unique targeting capability contained within their immune systems. Like the finely tuned laser scope on a sniper rifle, the immune systems of controllers have the ability to target the biological markers on the HIV virus that are its Achilles heel. When a controller's immune system attacks these biological markers, it forces the virus into a dormant state."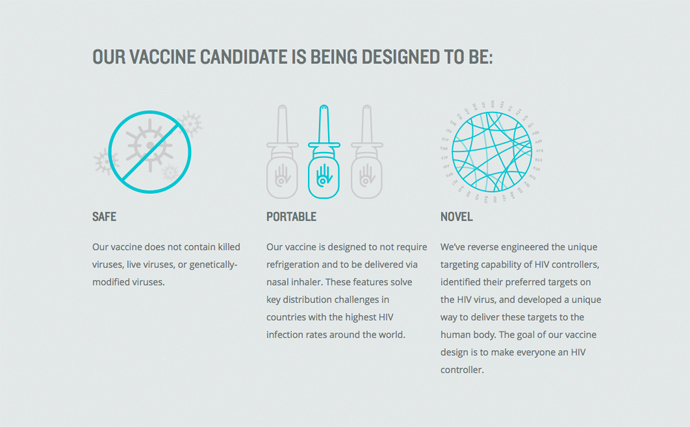 Such immunity can be mimicked in ordinary people, giving their cells the precise abilities of immune cells. And the method of delivery shall be an ordinary nasal spray, which is thought to ease the risks of delivery in HIV hotbed zones like Africa.
Furthermore, the vaccine is apparently much safer than alternatives which incorporate dead or living viruses.
The team has already developed a prototype for the vaccine and the first lab tests are in. The crowd-funding campaign kicked off on Thursday. Their aim is to raise $482,000 over the coming 30 days if they wish to complete the experiment by March.
As The Immunity Project explains, their "macro project is to create a blueprint and set a precedent for how to manufacture and fund vaccines for a multitude of infectious diseases. We believe we can efficiently, economically, and proactively solve some of the biggest virus threats that currently exist."
There is already something truly special about the project's use of 'controller-preferred targets'. These controllers exist for a multitude of illnesses – not just HIV. The team explains that a whopping 13 percent of the US population is controllers for things like hepatitis C, for instance. Research is already underway into harnessing the full potential of this revolutionary targeting system.
You can share this story on social media: