Powerful painkiller without abuse protections approved using controversial trial method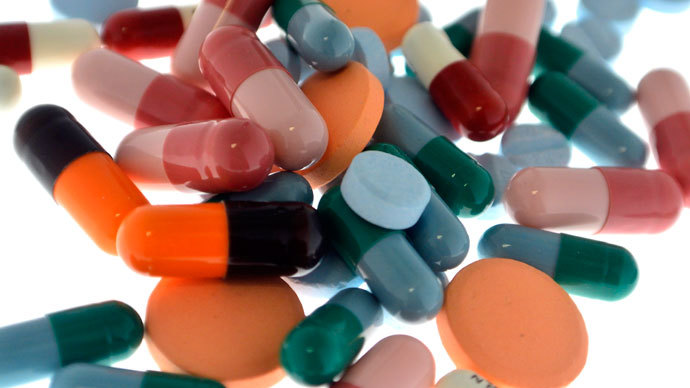 Despite recommendations by its own advisers, the US Food and Drug Administration approved last month a powerful new opioid painkiller without abuse-deterrent ingredients and tested through favorable methods.
In addition, the first hydrocodone-only opioid Zohydro, approved by an FDA panel vote of 11 to 2 in late October, is manufactured by the same company, Alkermes, that makes the popular medication Vivitrol used to treat addiction to painkillers and alcohol.

Alkermes also provides financial support to a powerful professional group of substance abuse experts, the American Society of Addiction Medicine.
Zohydro is set to come in doses that will contain five to 10 more narcotic than established hydrocodone products like Vicodin, which is hydrocodone mixed with everyday painkillers such as acetaminophen or ibuprofen.
Zohydro dosages are designed to be released over a span of 12 hours, but abusers of the drug will be able to crush, chew or mix it with alcohol to release its effects much quicker.
A November 2012 memo from the FDA's staff warned Zohydro could be abused more than other hydrocodone products, such as extended-release, oxycodone-containing opioids were in previous years, the Milwaukee Journal Sentinel reported.
The most notorious of oxycodones is the oft-abused narcotic Oxycontin. Its maker, Purdue Pharma, recalibrated the pill's recipe with an abuse deterrent in 2010.
Zohydro, however, will not have to adhere to those same protections, at least not yet. One day before the approval of Zohydro, the FDA tightened rules on hydrocodone products, requiring the same Schedule 2 abuse-deterring restrictions as oxycodone products. Nevertheless, Zohydro received approval as is, despite a recommendation against it by an FDA advisory panel in December.
During the FDA advisory committee hearing that month, an official from Zogenix, the company that sought approval for Zohydro, said an abuse-deterrent recipe for the drug is in early development, "several years away from the market."
An FDA spokesperson, Morgan Liscinsky, told the Journal Sentinel in October that while the agency that is vital for Americans' health supports opioids that discourage abuse, "we do not believe it is appropriate or feasible at this time to require all products in the class to be abuse-deterrent."
"Rather, FDA will continue to take a product-by-product approach to regulatory decisions concerning the abuse-deterrent properties (or lack thereof) of opioid products."
The drug wasn't always owned by Alkermes, maker of the popular painkiller-addiction treatment, Vivitrol. Alkermes wasn't involved in efforts to get Zohydro approved in the US, either.
Zogenix, a small California-based company, purchased the right to market Zohydro in the US from drugmaker Elan in 2010, the New York Times reported. A year later, Alkermes bought a unit of Elan that included Zohydro and other products, inheriting Elan's existing agreement with Zogenix.
In seeking FDA approval for the drug, Zogenix officials said they would watch for abuse of the drug and act quickly to curb any problems. Days after the approval vote, Zogenix announced an agreement with Altus Formulation under which Altus would work on developing a form of Zohydro that was resistant to abuse.
"While the current formulation of Zohydro ER does not have abuse-deterrent or tamper-proof features, we have started the development of an abuse-deterrent formulation and are committed to advancing the program as rapidly as possible," Zogenix said in a statement to the Journal Sentinel.
Drugs like OxyContin that have the abuse protections in place - a point the drug's maker Purdue Pharma used to vanquish all makers of generic versions of it - are made with a consistency that morphs when crushed, causing difficulty in snorting or injecting the drug. Yet such formulations can take years to develop successfully, if at all.
In a statement, Zogenix president, Dr. Stephen J. Farr, said the FDA only recently offered guidelines for opioid features it wanted to see that sought to avoid abuse.
"Zogenix is fully engaged in efforts to bring an abuse-deterrent-form formulation of Zohydro," to market, Farr said.
FDA officials say Zohydro was approved so another long-acting opioid for patients with chronic pain would be available. FDA spokesperson Liscinsky said the agency determined it was safe and effective for long-term use, and that its label will warn of potential abuse.
"Prescribers now have a hydrocodone option for patients who require an extended-release opioid, which is important for several reasons," she told the Journal Sentinel. "First, individual patients can respond differently to different opioids. Second, the benefits of opioids can wane as the patient becomes opioid-tolerant."
Zogenix started a clinical trial of Zohydro in 2010. It was approved using the controversial method known as enriched enrollment, which allows drug companies to avoid using test patients who don't respond well to a medication or who can't tolerate its use ahead of the beginning of clinical trials.
The approach, cheaper than other methods, is criticized for being a way for companies to make a drug seem more effective, helping its chances of FDA approval. Some call it cheating, and that the method does not give an accurate representation of the drug's effects once on the market for the masses.
Many in the panel of FDA advisers that voted against Zohydro in December said they were concerned about what would happen once the drug left clinical trials, according to the hearing transcript.
"The question of what's effective is much greater than (the pain score of the test subjects) at the end of 12 weeks in a very limited, controlled experiment that somehow was a little bit better than a placebo group," panel member Judith Kramer, a professor of medicine at Duke University, said at the hearing.
"With treatment of chronic pain, are we really, in the long run, helping people, or are we creating an epidemic? This drug will almost certainly cause dependence in the people that are intended to take it."
Liscinsky said the enriched enrollment method is good for personalized medicine in that it helps find those whom a drug will be effective in.
"Enrichment will not save a drug that is not safe or effective, but it will help find one that is," she said.
Another advisory panel member disagreed with that assessment.
"I happen to live in the real world, and I would think that the (Zohydro) study population is very different than the real world population," said Alan Kaye, a professor of anesthesia at Louisiana State University School of Medicine. "And as such, I certainly feel there would be quite a bit of morbidity and mortality that would result."
Alkermes has sought to increase sales of Vivitrol in recent years for the treatment of alcohol and opioid abuse. Though the company seems to understand the conflict of interest some are now pointing to following Zohydro's approval.
In a statement to the New York Times, Alkermes spokeswoman Rebecca Peterson said the company was "evaluating its role with respect to Zohydro" as a result of the drug's approval.
Critics said the Zohydro situation amplifies problematic links between industry and the government, as well as some drug companies multiple roles in the industry.
An investigative report by the Journal Sentinel in October revealed an annual conference - IMMPACT - where invitation-only drug industry representatives paid $35,000 to attend an event that gave access to FDA officials and other government agencies to discuss improved designs for clinical trials.
Dr. Andrew J. Kolodny, the chief medical officer of Phoenix House, which has drug and alcohol treatment facilities nationwide, told New York Times he thought the American Society of Addiction Medicine, of which he is a member, should refuse money from a company that has a product that could worsen drug abuse in the US. Though he added Phoenix House will continue use of Vivitrol for patients.

You can share this story on social media: