FDA announces regulation for increasingly popular mobile phone medical apps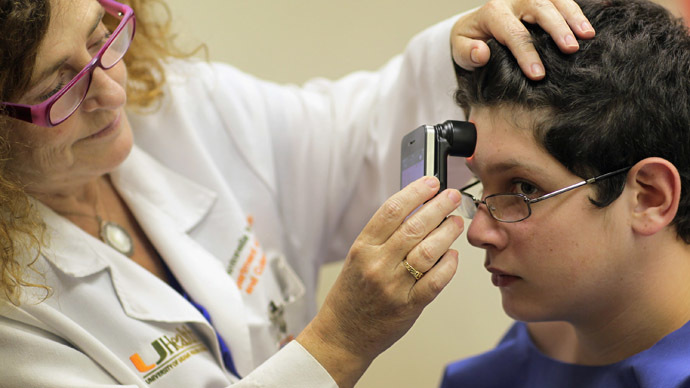 The US Food and Drug Administration will begin regulating a heightened category of mobile applications that run on smartphones that will function as traditional medical devices.
The FDA said Monday it will focus on health apps that turn smartphones into medical devices, such as a heart monitor or blood pressure gauge, or serve as an accessory to an existing device.

The agency said most wellness apps that are designed to help people stay healthy don't pose much risk if they malfunction and thus won't be federally regulated.
Industry analysts say about 17,000 medical apps, with capabilities that range from calorie counters to ophthalmoscopes that detect retinal detachment or glaucoma, are available. 
More complex apps increasingly in development perform test and functions traditionally done in a doctor's office. 
"Mobile apps have the potential to transform health care by allowing doctors to diagnose patients with potentially life-threatening conditions outside of traditional health care settings, help consumers manage their own health and wellness, and also gain access to useful information whenever and wherever they need it," Dr. Jeffrey Shuren, director of the FDA's Center for Devices and Radiological Health, said in an agency statement.
FDA officials said Monday they have already approved 75 of these "mobile medical applications," including 25 in the last year. 
Some recent approved apps include the Gauss Pixel App, which helps medicals professionals measure the amount of blood loss in surgical procedures, and AliveCor, which turns a smartphone into an electrocardiogram measuring heart rhythms. Patients can then email the reading to their doctor for analysis.
Many of these tools can cost $100 or more, though sales data is still limited.

You can share this story on social media: