France to debate charging Google, other content providers for traffic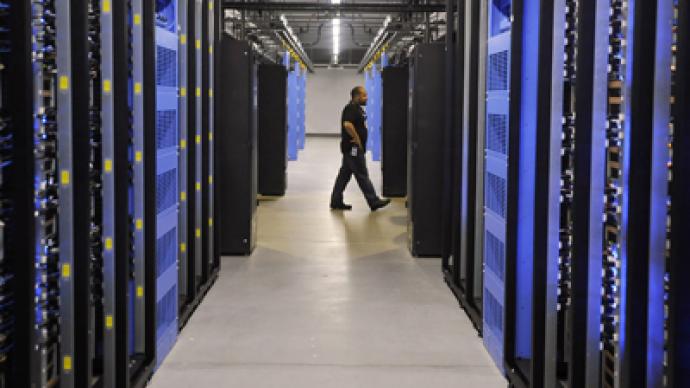 Thousands of HD videos uploaded and downloaded daily, traffic streams are turning into data tsunamis. So French ministers are now to debate whether content providers should also pay for the ever-growing burden on internet networks.
"What solutions do Internet providers have when faced with content providers who use their networks but don't invest in them?" France's Digital Economy Minister Fleur Pellerin said Monday. Times appear to be changing for internet content providers in France. The previous week, France's second-largest internet service provider Free began blocking web advertising for its customers. The company has been updating user software with an ad-blocking feature as a default setting. Though such tools are widely accessible for internet users (Mozilla add-ons can build a similar firewall), the move sent panic across companies that base their business on web-advertising. If the practice becomes a general trend, it could spell the end for many companies that derive their revenue from ads.Free has not given the exact reason it's decided to block ads. But the company's head, Xavier Niel, has often complained that Google's content, and particularly YouTube video traffic, put his network's capacity under constantly increasing pressure. "The pipelines between Google and us are full at certain hours, and no one wants to take responsibility for adding capacity. It's a classic problem that happens everywhere, but especially with Google," he told Nouvel Observateur magazine in 2012.On Monday, however, the French government ordered Free to stop blocking online advertisements, saying the company had no right to edit the contents of its users."An Internet service provider cannot unilaterally implement such blocking," Pellerin said at a news conference after meeting the feuding parties. Advertising should not be treated differently from other kinds of Internet content, she added.However, the issue of who should pay for growing traffic remains on the agenda, the minister said:  We need to ask serious questions about how Web companies can put some money into networks."Pellerin and Industry Minister Arnaud Montebourg are set to host a debate on the issue on January 15. The minister also said they would try to convince Google, which did not attend Monday's meeting, to participate in the debate.Global Internet traffic is expected to grow 32% per year till 2015, Network World counted in their 2012 report, which puts internet service providers under a constant need to improve their networks capacity, or bandwidth. The new traffic mostly comes from more videos streaming through web lanes and smartphones or tablets proliferation. But while the IP traffic grows exponentially, budgets for network equipment are growing at less than 10 per cent. So for smaller companies, or those who like France's Free offer extremely cheap service, constant technology update could be a strain. This has already made phone companies reassess their business models. Companies as France Telecom SA are charging some content companies extra for a fast lane on the Internet.
You can share this story on social media: