Heat and forest fires hit Siberia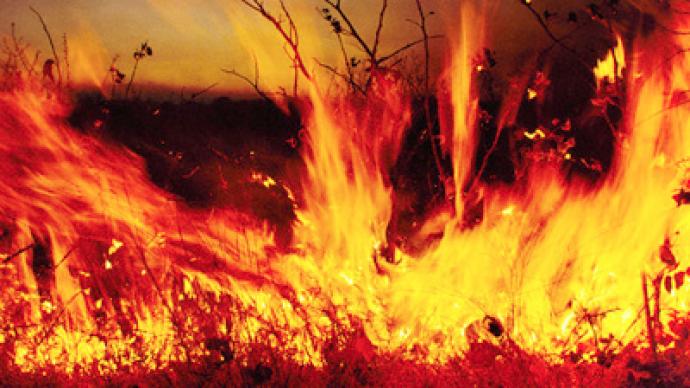 While Muscovites are shivering from the cold, Siberia has been hit by a wave of forest fires and unprecedented hot weather.
Some forty fires are now raging in Siberia where, in some regions, the temperatures have reached 30 degrees Celsius – a record for this time of year. Fifteen of those fires have been localized, RIA Novosti news agency reported on Friday.Since the beginning of the hot weather there have been forest fires in a number of areas in Siberia, including the regions of Altai and Krasnoyarsk. So far, 283 fires have been reported this season on the territory of Siberia, with the area surrounding Lake Baikal most affected.  According to the Russian Emergencies Ministry, the main cause of the fires is human activity, including arson. Following the devastating fires which hit the European part of Russia last year, emergency services have been preparing for the forest fire season in advance.  The Russian government has allocated almost eight billion rubles to fight the flames, the Emergencies Ministry announced.  The ministry added that 405,000 rescue workers, 63,000 vehicles and some 200 airplanes are on high alert. At the same time, according to the ministry, half of Russia's communities located close to the forests are not ready to deal with the fire season.  The ministry has ordered local authorities of the areas in question to take urgent measures in order to improve the situation. The ministry recommended local authorities organize the work of volunteers who would help to protect forests from fires, forbid campfires in unauthorized areas and allocate special places where people can light campfires. In addition, the ministry recommended to reinforce state control over the country's forests and to inform the population over the situation with forest fires via mass media.
You can share this story on social media: