India floods and landslides kill 33, displace 1 million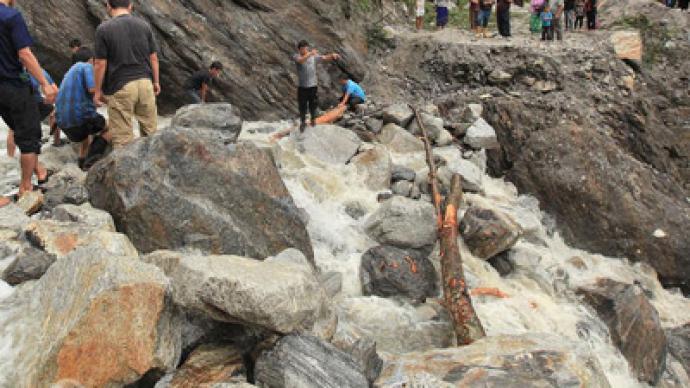 Thirty-three people have been killed and 1 million displaced in severe flooding and landslides across north-eastern Indian regions. Incessant rainfall has plagued the region, leading to rising river levels.
Sikkim, which is bordered by Tibet and Nepal, has been suffering heavy landslides, resulting in the deaths of 21 individuals. An additional eight are missing. In Assam, which is further east, eight have been killed and 20 are missing. Four have also been buried and killed in mudslides in Arunachal Pradesh, north of Assam. Assam's disaster management authority has reported that nearly 1 million residents have been displaced by the flooding in the state of Assam alone. Nearly 100 shelters have been opened to house the displaced, and many are now residing in temporary camps. The excessive rainfall in the region has been causing Assam's main river, the Brahmaputra, and its tributaries, to keep rising, with official sources reporting it to be "above the danger mark". Some have blamed poor maintenance of its embankments for the repeated floods. Helicopter rescue operations are underway in order to move people to higher ground. Jagran, a local daily, additionally reported that some have been taking advantage of the situation: 420 square meters of the Kaziranga National Park was completely flooded, leading poachers to kill a rhinoceros, taking its horn. The region has recently been subjected to severe flooding. In July, floods in Assam killed over 110 people and 1 million people were also forced to leave their homes.